These days, reading has taken a back seat in our lives. In between balancing our work, home, and social lives, we often don't have enough time to pick up a book, much less one on professional development or project management.
Want to learn more?
Take your project management skills to the next level with our comprehensive (and free) ebook!
Project management is a field that is continuously evolving, and keeping up with the latest tools, tactics, and strategies is an integral part of the job. It's so vital that PMI requires that PMPs earn 60 PDUs (Professional Development Units) every three years to maintain their certification.
Time-poor project managers rejoice because there are solutions to this problem – many, in fact! Bite-sized online courses, like the ones on GoSkills, let you fit actionable lessons in the short gaps in your schedule. Similarly, project management podcasts allow you to take your learning on the go. As they're primarily an audio-only medium, you can listen to them while you're doing something else – like washing the dishes or commuting to work.
It's estimated that there are over 800,000 podcasts out there, on every subject imaginable, with over 30 million episodes! With so much variety, we're left with little reason to skip out on a free and convenient source of learning. But where do you start when you're presented with so many options? To make your life a little easier, we've put together a list of the 15 best project management podcasts out there.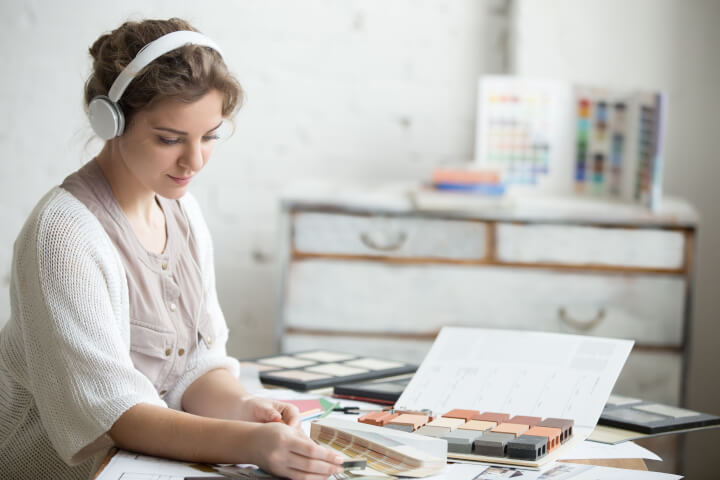 5' PM Podcast is a super short but impactful podcast on project management. Each episode is only five minutes long, allowing you to squeeze an entire episode into the smallest gap in your schedule. Ricardo Vargas, the host, uses the five minutes to discuss and debate the latest goings-on in the Project Management field.
Fix My Project Chaos, hosted by Elise Stevens, is one of the few project management podcasts hosted by a woman. Stevens connects with industry experts across the world to bring us useful insights into project management as well as navigating the industry as a woman.
People And Projects, hosted by Andy Kaufman, is not your typical project management podcast. The episodes don't cover the latest strategies or tools. Instead, Kaufman discusses the relevance of emotional intelligence and people skills in defining project success.
The video-based podcast invites guests who are specialists in human behavior and technology. Those looking to get certified or renew certification can earn free PDUs for listening to his podcast.
The Project Management Podcast is relevant for both beginner- and expert-project managers. The host, Cornelius Fitchner, discusses project management problems and solutions with experts from the project management world.
The main topics of discussion include leadership, risk management, workflow management, and teamwork.
Project Management Paradise is a podcast produced by Cora Systems. It reflects on the technical and non-technical aspects of project management. The content is short and digestible, spanning up to 30 minutes per episode.
The topics covered in this podcast range from project management tools and software to leadership and company culture. You can expect to get actionable solutions to project management problems as a takeaway from this podcast.
The Sensible Project Manager is a structured podcast hosted by Mark Phillipy. It is divided into four tracks for different listener's needs. This project management podcast caters to those who want to:
a) Learn the basics of Project Management;
b) Prepare for the CAPM exam;
c) Prepare for PMP exam; and
d) Prepare for the PMI-ACP.
In his podcast, Phillipy speaks about his 17 years of experience as a project manager and the career lessons he's learned along the way. He also shares useful insight on how project management theory can be applied in real life.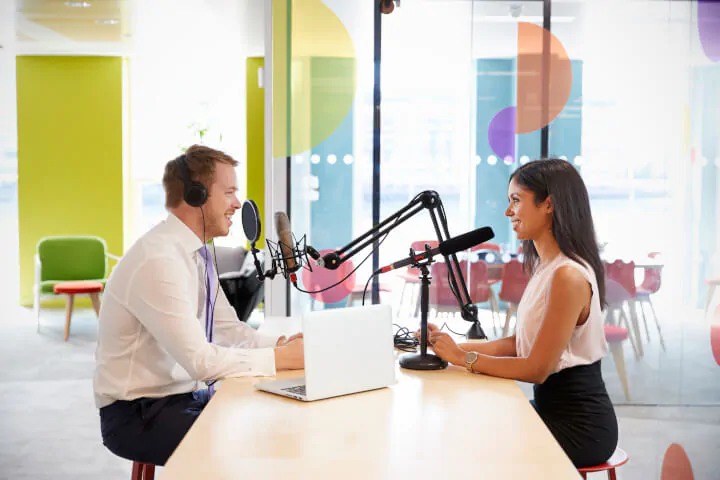 Don't let the title of this project management podcast deceive you – it's not about shirking duty, but instead, it's about working smarter. The host, Peter Taylor, and his experienced project manager guests share useful tactics in each episode. They discuss what works and what doesn't, leaving you with actionable strategies that work.
You can expect to hear episodes on time management, maintaining a work-life balance, and healthy & sustainable projects.
Manage This is a podcast dubbed as the 'podcast by project managers, for project managers.' The podcast is hosted by multiple hosts, including Andy Crowe and Bill Yates.
The hosts engage listeners well by fielding questions and taking suggestions for episodes. The podcast is extensive – covering almost everything project management related.
PM For Masses is a podcast for aspiring project managers as well as more experienced ones to hone their skills and knowledge.
Hosted by Cesar Abeid, the project management podcast features interviews with accomplished project managers working across a range of fields.
Coaching For Leaders, hosted by Dave Stachowiak, is a podcast that is not explicitly about project management. However, it teaches great lessons on leadership, a skill valuable to project managers.
The weekly podcast covers leadership development, productivity, talent management, executive coaching, and more. The added advantage of this podcast is that it offers an updated list of resources, and a free membership to the Coaching For Leaders website.
As the name suggests, Radical Candor is a podcast that aims to help managers establish a better rapport with team members to achieve goals.
The hosts of this podcast, Kim Scott and Jason Rosoff, believe that the traditional boss-employee power dynamics are not relevant anymore. Radical Candor does not prescribe a formula. It believes that every team is different and unique. It focuses on helping teams and leaders establish a clear and candid protocol of communication.
The Productivity Show is a popular podcast with thousands of loyal listeners. It has been featured in Forbes, Fast Company, The Guardian, and other notable publications. This podcast provides practical productivity advice productivity, which no project manager would want to miss.
You can check out their website for access to free training, blog content, premium courses, and more. Some of the highlights of this podcast include iPhone productivity, preventing Inbox floods, and effective time management.
Manager Tools is an award-winning weekly podcast that has received over four awards in the Business Podcast category.
The hosts, Mark Horstman and Mike Auzenne, discuss project management related topics in each episode. Instead of focusing on theory, they dispel actionable advice to improve project management skills.
PM Point Of View is a podcast that focuses on tools, technologies, and methodologies that create value in the project management sphere.
Experienced professionals from different disciplines bring their insight into project management through brief discussions.
Host Kenall Lot's long experience in the field of Project Management gives an expert's touch to this podcast.
Project Management Office Hours is a podcast that aims to educate, elevate, and help listeners execute. It consists of short episodes that you can listen to on your commute or whenever your schedule permits.
This project management podcast assembles leading project managers to discuss the latest trends and to reflect on the lessons they have learned on the job.
Over to you
We hope this list makes it easier for you to pick a relevant podcast and upskill on-the-go. Do let us know if there are any other project management podcasts that you found impactful.
As we mentioned earlier, bite-sized online courses are also a great way to fit in learning into a busy schedule. If you'd like to give it a shot, you can sign up for a free trial and get access to our entire project management library.
Prepare to get certified in project management
Start learning today with GoSkills courses
Start free trial