So you've taken the tough trail to a project management career. And you've reached the point where you decide which certification can really turbocharge your chances. Should you go for a CAPM (Certified Associate in Project Management) or a PMP (Project Management Professional) certification?
In this article, we take a look at PMP vs CAPM and which certification is best for you.
Why you will want a project management certification
Let's clear things up first.
Certifications won't guarantee that you'll be an excellent project management professional. Experience, passion, training, the right skill set, and a head-on collision with real-world challenges will.
Great project managers are forged where the action is — where they learn how to probe issues from every angle, articulate goals, address conflicts, execute game plans, lead teams, and successfully deliver the goods — on time, within budget, and at par with quality standards.
That being said, you'll definitely want a globally recognized certification on your side, given the tangible benefits that will come your way.
Having the right certification on your sleeve lends that added confidence for moments when the opportunity to nab the project management job of your dreams suddenly pops up and only certified candidates get included in the shortlist.
So, when competition in the job market intensifies, the right certification can help you get the employer's nod if you're vying with a similarly skilled and experienced candidate for the same position.
Want to be a successful project manager?
Get your free ebook covering the six major aspects all project managers should know!
If you're as passionate about continuous self-improvement as you are about leading a project to its successful completion, then you'll also want to earn as many of the most relevant certifications on the market.
The reasons for getting certified are beyond persuasive
1. The right certification can raise your paygrade by as much as 20%.
2. Many ads for project management roles set certain certifications such as CAPM, PRINCE2, and PMP as mandatory baseline requirements.
3. Industry-recognized certifications are fostering global communities of successful project management practitioners who share problems, solutions, and insight.
4. The juiciest, most challenging, or best-paying projects tend to favor certified candidates when all things are deemed equal.
5. Investing in the right certifications can help future-proof your career.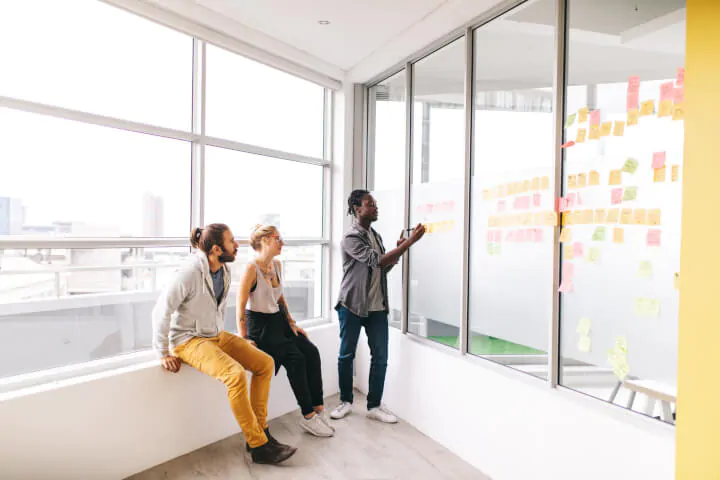 PMP vs CAPM: Which one is right for you?
Choosing between CAPM and PMP is hardly a decision-making process and won't trap you in a major dilemma. That's because your status and competencies in the field of project management, as well as your eligibility for either certification, will make the final decision for you.
That is, you're either eligible for a PMP certification or not. If you are, then going for PMP is the practical choice.
Nothing bars you from choosing CAPM, but given the exam fees and related preparatory costs (see table below), you'd want to invest in something that delivers the highest ROI — which PMP certainly does. However, if you're not eligible, then going for the CAPM certification is a good move.
Both certifications are provided by the Project Management Institute (PMI), the world's premier authority when it comes to the subject. But each certification caters to a different learner or professional.
The PMP certification has been around since 1984 and is the world's gold standard when it comes to certifying project management knowledge and skills. It is meant for seasoned project managers looking for additional training and credentials to lift their careers to the next level. Unless you meet PMP's strident eligibility requirements — which include years of professional practice and long hours of formal PM education — you won't be allowed to take the 4-hour exam.
On the other hand, the CAPM certification was introduced in 2003 to serve entry-level professionals in project management who have very little to zero experience in the field. CAPM adopts a far more lenient eligibility requirement and certifies basic knowledge and understanding of project management concepts, processes, and terminologies.
Obviously, you'll want the more highly-regarded and industry-recognized PMP certification if you're eligible to take it. But going for CAPM is well worth the effort if you're not eligible. A CAPM certification will compel you to gain a basic but comprehensive knowledge of project management. It can also serve as a dry run (i.e., you'll get a crystal-clear idea of how PMI conducts its exams and which question types are used, etc.), as well as an effective platform for your ultimate goal of acquiring PMP certification.
To help you further explore the two certifications and assess related costs, benefits, and additional information, we've created a comparative table to make things a lot easier:
PMP

CAPM

Summary

PMP certification has a track record of more than three decades and is considered the gold standard in project management certification.

Globally recognized, it targets seasoned project managers and provides significant professional leverage when it comes to job applications, salary raise requests, and other career areas.

However, PMP implements stricter eligibility standards and carries a heftier price tag than CAPM.

Introduced by PMI in 2003 to serve the growing demand for an entry-level certification in project management, CAPM adopts a more lenient eligibility standard but still provides a significant boost to individuals looking to build their career in the field of project management.

It also serves as a highly effective stepping stone and training platform for taking the PMP exam.

Having to thoroughly understand basic project management concepts and terminologies is perhaps among the main benefits of taking CAPM.

Granting Body

Project Management Institute

Project Management Institute

Year Launched

1984

2003

Number of certified professionals (as of July 2018)

876,500

35,894

Average Salary (PayScale, Oct 2018)

US$103,000

US$65,000

Industry Recognition

PMP is considered the gold standard in project management certification around the world. Many companies set it as a mandatory requirement for project management roles.

CAPM fills the gap between individuals who want accredited and widely recognized project management credentials but who have yet to fulfill all eligibility requirements for a PMP certification. Having just CAPM on your sleeve does not entitle you to an instant project management role, though.

Best suited for

Experienced project managers looking for additional training and credentials to elevate their career.

Fresh graduates, qualified undergrads, project team members, new managers, or any other individual who wants to start building a career in project management.

Requirements/Eligibility

Case A

Secondary degree (high school diploma, associate's degree or equivalent)
At least five years (60 months) of professional project management experience, with at least 7,500 hours actually leading projects
35 hours of formal project management education

Case B

Four-year degree or equivalent
At least three years (36 months) of professional project management experience, with at least 4,500 hours actually leading projects
35 hours of formal project management education

Case A

Secondary degree (high school diploma, associate's degree or equivalent)
At least 1,500 hours of active involvement in a project

Case B

Exam Fees

Member: US$405.00
Non-member: US$555.00

Member: US$225.00
Non-member: US$300.00

Validity of Certification

3 years

5 years

Renewal Requirements

Once acquired, PMP certification can be maintained by earning 60 professional development units (PDUs) every three years. According to PMI guidelines, Professional development units can be earned via continuing education or giving back to the profession.

CAPM is valid for five years. To renew, a holder needs to retake the exam. A better option for professionals seeking to grow their career in project management is to take the PMP certification exam instead as soon as they become eligible.

Time Allotment

4 hours

3 hours

Difficulty Level

In addition to items based on the PMBOK Guide, some exam questions will be situational. The aim is to assess the project management skills, experience, and knowledge of the exam taker.

Understanding and memorizing key concepts in the PMBOK Guide will go a long way, very likely towards a successful certification.

Number of Exam Questions

200 (including 25 pre-test, non-scored questions)

150 (including 15 pre-test, non-scored questions)

Question Types

Multiple Choice

Multiple Choice

Exam Topic Coverage

PMBOK Guide and the PMP Code of Ethics
Five Performance Domains (Initiating, Planning, Executing, Monitoring and Controlling, Closing)
Ten Knowledge Areas (Scope Management, Resource Management, Risk management, etc.).
Situational questions that can be answered based on candidates' working experience.

Most chapters in the PMBOK Guide.

Basic understanding of concepts, terminologies, and processes in project management.

Best Methods to Prepare

PMBOK, books, online resources, training/preparatory courses

PMBOK, books, online resources, training/preparatory courses

Resources and Links to additional information

A Guide to the Project Management Body of Knowledge (PMBOK® Guide) published by PMI

A Guide to the Project Management Body of Knowledge (PMBOK® Guide) published by PMI
Conclusion
While you can survive as a project management professional without any certification, having one can make a big difference in many important situations. Prestige, career advancement, personal fulfillment, salary raises, and continuing professional development are just some of them.
Most project management certifications certainly carry hefty price tags but very few people — if any — regret having them.
Remember though that certifications are not the end-all-and-be-all of project management. And they won't magically transform you into the uber project manager everyone admires. At the end of the day, it will still be your in-depth knowledge, business acumen, personal traits and skills that will define how good you'll be as a project manager.
Want to hone your project management skills? Try a project management course with GoSkills for free today!
Prepare to get certified in project management
Start learning today with GoSkills courses
Start free trial