You may have a brilliant scope definition and a perfectly planned schedule, but if your resources are under allocated or over allocated, it can mean project delays and playing catchup, which is disastrous especially when working with multiple projects.
There is no magic wand when it comes to managing project resources. However, there are strategies and tactics you can use to help you avoid under allocating or over-allocating your resources.
Want to be a successful project manager?
Get your free ebook covering the six major aspects all project managers should know!
What exactly is resource allocation?
Resources are what you use to get your project done (i.e., people, tools, and capital.) Projects will always need resources and resources are limited. Therefore, resource allocation in project management is a practice that makes the work of a project manager significant. It is the process of assigning and scheduling available resources most efficiently.
Resources, when poorly managed, are either under-allocated or over-allocated. With under-allocation, it means that there are more resources on hand than it is necessary to complete the job at hand. This results in wasted money, potential, and lower levels of productivity. With over-allocation, it covers instances where resources are overworked. Poor resource management can affect stress levels and employee morale, resulting in a lower standard of work.
PMI's Pulse of the Profession survey found that resource under-allocation or over-allocation is what puts many projects at risk. Twenty-three percent of respondents named "inadequate resource forecasting" and "resource dependency" as the primary causes of projects' failures. While this is a risk that all project managers should deal with, here's how.
How to allocate resources in project management
1. Prioritize projects
"All our projects are a number one priority" is a common sentiment among project managers. So when resource allocation conflicts exist, there is a need for prioritizing projects. Project prioritization helps especially in scenarios where resources are overloaded or over allocated. Deciding which projects matter more can help your team make decisions as to which tasks they should focus on first.
Prioritizing projects is a challenge for today's project managers. You can use project management tools to prioritize tasks based on urgency and importance and keep your team informed, so nothing falls through the cracks.
2. Get to know your resources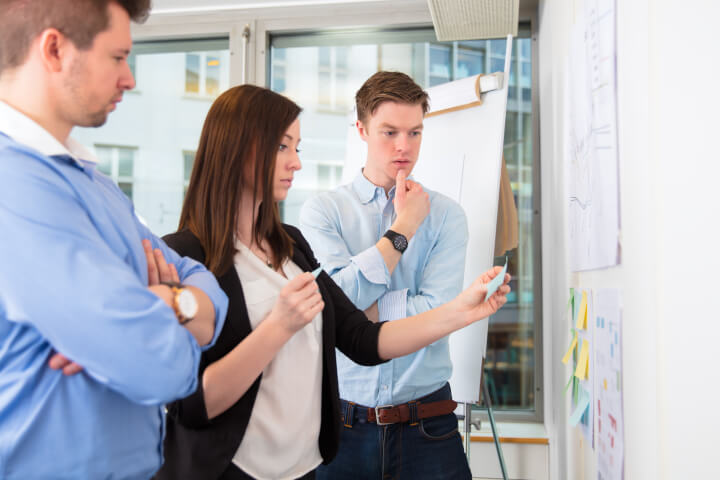 How many people are currently available? Are they all well-versed with the tools you use? Before you can allocate resources, you have to get to know the strengths and weaknesses of your resources.
Make a list of who fits within the budget allotted for the project. Write a brief description of the ideal resources for your project. Keep short profiles of each team member up-to-date with their experience and skill set. Whenever you have to handle the allocation process, review the profiles to see who will be a great fit. Doing this will allow you to strike a balance between over and under allocation.
3. Track and manage time
Are your resources efficient? It is a part of your job to make sure that a task that can be done in a few hours doesn't take a day or two. There are ways you can improve time tracking by estimating how long will it take to complete each task. Ask your team to track their time, add working hours so you can allocate your resources appropriately.
If things go awry, reallocate your resources. With a time tracking tool, you can figure out whether your resources are appropriately allocated, or else reschedule them. If the resources take time more than expected, your project will be at risk.
4. Adjust your team's workload
It is quite common for managers to overly depend on some resources to deliver a given task while neglecting others. An important part to avoid over and under allocation is to balance the teams' workload. If some tasks are at risk of falling behind schedule, adjust the team's workload to ensure they are delivered on time.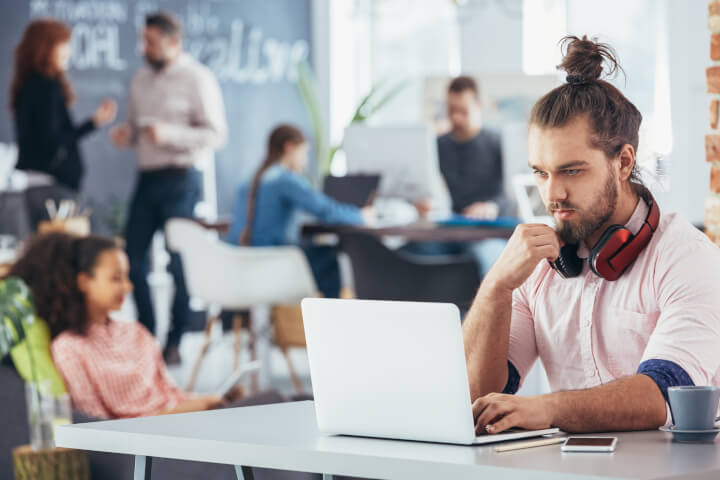 Monitor your team's workload to see who is overloaded with critical tasks. If they are not burdened with work, they will feel self-sufficient and perform well without the stress of having too much on their plate. As you identify the potential risks, shift tasks to balance the workload.
5. Resist the urge to over-allocate
Over-allocation could lead to team burnout. If you know that your go-to developer is assigned many tasks the same week you need to release code to another client, it may be wise to look for another developer with more bandwidth. Though your team will never run from their responsibilities, it is in everyone's best interest to prevent burn out.
6. Link tasks
One way to boost productivity and reduce cognitive load on resources is to link tasks. Imagine you have to write two pieces of content. For each piece, you will need to: research the topic, search for relevant keywords, create an outline, write, edit, and conduct outreach. There are two ways to go about completing the articles – individually and concurrently. By linking the tasks (e.g. conducting research for article A around the same time as article B) you reduce the number of times you task switch, thereby increasing your productivity and reducing your cognitive load.
7. Account for risks
Unaccounted risks can result in so-called fires that need to be put out in order for the project to stay on track. When you're putting out fires, big and small, with your projects it can overload your resources as all hands are on deck. To avoid instances like this happening, ensure you're accounting for all risks and monitoring them throughout the course of the project.
Over to you
Allocating resources can sometimes feel like you're walking a tightrope. Overwork your team, and you risk burning them out. Cut too much slack, and your productivity slows.
Want to improve your project management skills? Learn how the pros manage their resources and more with the Project Management for Experts course.
Prepare to get certified in project management
Start learning today with GoSkills courses
Start free trial