Maybe you've been tasked with finding the perfect learning management system (LMS) for your organization. Or, perhaps you're developing some elearning content for your team and are anxious about ensuring that it functions the way it's supposed to.
You're elbows-deep in all sorts of research, and you keep seeing this same term pop up over and over again: SCORM.
Uhhh...what is SCORM? Is it some sort of nasty stomach bug? Yet another peppy, motivational acronym? Some type of enthusiastic learning organization or fan club?
Well, it's none of those things. Instead, it's something that's highly relevant and important as you're developing any elearning content or selecting an LMS.
Let's dig into what you need to know—including a simplified breakdown of what SCORM is and why it matters for you.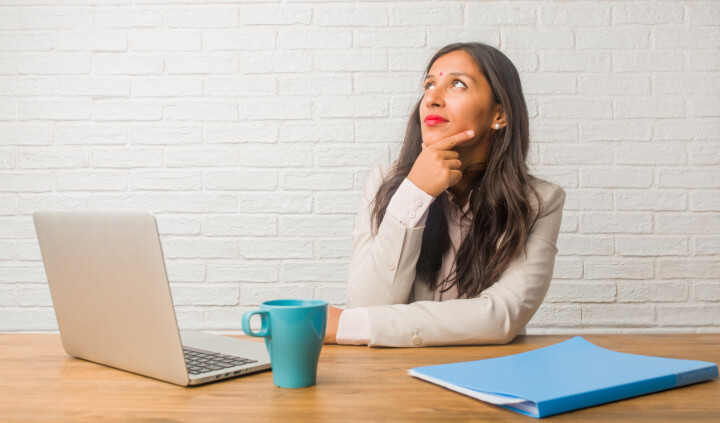 But seriously...What is SCORM?
You're tired of that pesky, "What is SCORM format?" question plaguing you as you're doing your elearning research, and you're ready to know exactly what you're dealing with.
SCORM is an acronym that stands for Shareable Content Object Reference Model. The "Shareable Content Object" refers to the unit of the online learning material—think like a page, chapter, or specific lesson. The "Reference Model" in the acronym references that SCORM isn't technically a standard (although, you'll definitely still hear it referenced as such).
That all sounds fancy, doesn't it? But rest assured, it's nothing all that intimidating or overwhelming.
Think of SCORM as an established set of elearning guidelines for any elearning software product. It's produced by the Advanced Distributed Learning (ADL) Initiative, which is a research group sponsored by the United States Department of Defense.
As an informational post for SCORM.com explains, "SCORM tells programmers how to write their code so that it can 'play well' with other elearning software. It is the de facto industry standard for elearning interoperability. Specifically, SCORM governs how online learning content and Learning Management Systems (LMSs) communicate with each other."
In the simplest terms, SCORM is the rulebook or the road map that can be followed when creating elearning content—so that users and educators don't run into any technical difficulties when trying to access, use, or distribute that content.
See, not so complicated after all, is it?
However, it's important to be aware that there isn't just one version of SCORM. Like all other sets of standards or guidelines, it has evolved and iterated over time—which means there are currently five different versions of SCORM. These include:
SCORM 1.1
SCORM 1.2
SCORM 2004 2nd Edition
SCORM 2004 3rd Edition
SCORM 2004 4th Edition
How are you supposed to know which one to use for your own content or which format your new LMS should support? Well, that really depends on what you need to accomplish with your elearning content or what type of existing content you already have under your belt.
If it helps, SCORM.com shares that SCORM 1.2 and SCORM 2004 3rd Edition are the most widely-used versions.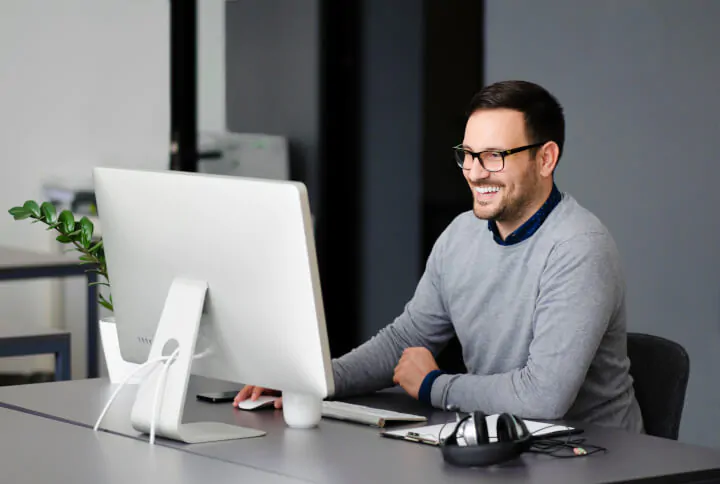 Okay, so do you have to use SCORM?
Here's the short answer: not necessarily. Remember, it's not an actual standard (meaning, something that is regulated and needs to be abided by).
SCORM is essentially a set of best practices, but it's not absolutely mandated that you follow it when building your own course content or selecting an LMS for your organization.
Like any other business decision, it requires that you weigh the pros and cons to determine whether or not something being SCORM compliant matters for you.
So, what is SCORM compliant? Well, it just means that an elearning content creator or an LMS follows those standards for their own software, platform, or content.
Here are a few perks and potential pitfalls related to SCORM-compliance of elearning content or LMSs:
Benefits of SCORM-compliance:
Greater accessibility, as SCORM compliant content is compatible with a variety of platforms
Improved and simplified user experience, as all SCORM content is operated the same way
Ensured interoperability, which means it'll be easier to migrate to a new LMS
Drawbacks of SCORM-compliance:
Potentially greater cost related to SCORM compliant course authorship tools, varies depending on how modern and professional you want your courses to look
It can seem cumbersome or complex at first, since it's an older set of guidelines that was first developed in the early 2000s
While SCORM-compliance isn't a requirement, abiding by SCORM does help to ensure that all of your elearning content can be delivered and received successfully. So, if you ask us, it's well worth the minimal extra effort.​
How can you find a SCORM compliant LMS?
You're convinced that SCORM is something you need to prioritize in your own elearning efforts, and now you're on the hunt for a SCORM LMS to serve as the home of all of your educational content.
So, how do you find one?
The good news is that, since SCORM is really viewed as the industry-wide best practice, many modern LMSs are SCORM compliant. But that also means you might feel overwhelmed by the number of choices that are at your fingertips.
Fortunately, there are a few key questions to ask that can help you separate the wheat from the chaff. When evaluating an LMS for your own organization, make sure to consider:
What versions of SCORM does the LMS support (and what versions do you need it to support for any existing content)?
How long ago did the LMS integrate SCORM?
Are there any restrictions on the size of courses and learning modules you can upload?
What's the process for uploading your own SCORM content?
That will ensure that you land on a system that meets the needs of your organization—as well as all of your learners.
Did you know that the GoSkills LMS is SCORM compliant? Check it out right here.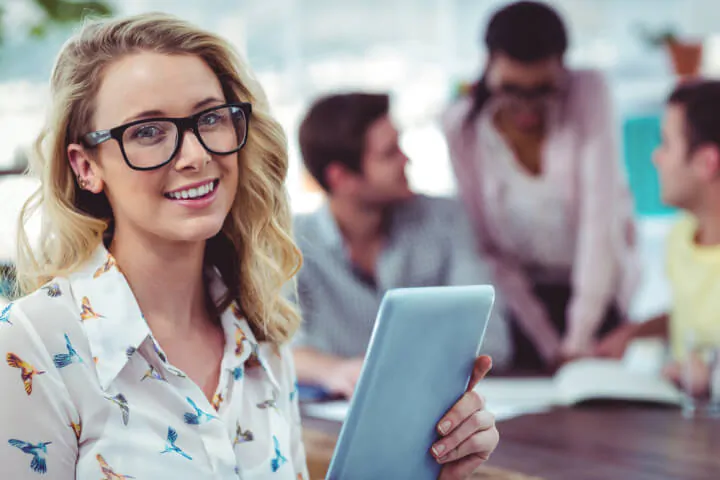 How can you create SCORM compliant content?
Maybe you're not only on the hunt for a SCORM compliant LMS, but you also want to ensure that any elearning content you're actually creating can be viewed and used on the various platforms that your learners might be using.
The easiest way to create SCORM compliant elearning content is to use a course authoring tool that's already SCORM compliant. That means that all of that technical, behind-the-scenes stuff is already taken care of so that you can focus on what matters most: creating engaging, educational content.
There are plenty of course authoring tools—both open source and paid—that can help you ensure that you're meeting all of those standards. A few of our favorites include:
Want even more options? You can check out our full list of course authoring tools right here.
Oh, and one more tip: Regardless of what SCORM compliant course authoring tool you use, make sure you pay close attention to what file version you export your course as. If your LMS only supports certain SCORM versions (see—we told you that was an important question to ask!), you'll need to make sure you have the right files of your own content.
Bonus: Thinking about creating your own training courses? Learn how with the ADDIE Model
The lowdown on SCORM: Streamline your elearning efforts
The last thing you want to do is to create an elearning module that isn't compatible with the most popular LMSs or platforms. And you don't want to choose an LMS that doesn't support the elearning content you need either.
That's exactly why SCORM is so important. This set of guidelines ensures some level of cohesiveness between various online learning content and LMSs, so that you can save yourself (and your learners) all sorts of hassles and headaches.
Check out the GoSkills LMS for a SCORM compliant LMS that will engage and educate your employees! Not only can you easily import your own custom SCORM courses, you can also export GoSkills courses in SCORM format to suit your learning needs.
Train any size team
It's easier than ever to track and manage your team's training with the GoSkills LMS.
Start for free