With 3 million incoming job applications every year, Google and most large companies (98% to be exact) are integrating hiring algorithms into their recruitment process.
Meaning, job seekers have one more thing to worry about – you can have excellent work experience, but can a hiring algorithm "read" them? And if so, how do your experiences rank compared to other applications (yes - it even does that).
These pesky little hiring software are called Applicant Tracking Systems (ATS), and it's what stands between job seekers and a hiring manager it's dubbed the "resume killer" - ruthlessly killing off 75% of resumes.
In reality, applicant tracking systems are not that scary. Sure, the looming gloom of having your resume annihilated can seem like a threat, but follow its rules and optimize your resume to comply with Applicant Tracking System resume formatting guidelines, and it can become a job search friend.
So hold off on burning your resumes. We're going to go over exactly what you can do to deal with these hiring algorithms.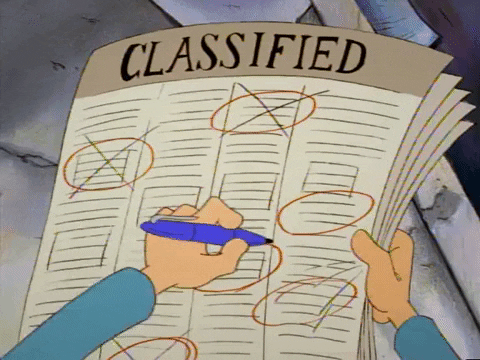 ---
Get your free soft skills ebook
Soft skills make a big difference in getting hired. Brush up on your soft skills with our free ebook to give yourself an edge in your job search.
Want to learn more?
Take your soft skills to the next level with our comprehensive (and free) ebook!
---
What is an Applicant Tracking System?
An Applicant Tracking System (ATS) is a software solution to recruitment and hiring.
There are three core software features in an applicant tracking system:
Scans the resume
Organizes the information in the resume into an applicant database
Functions as a search engine for recruiters
Ever performed a Google search? That's essentially what the Applicant Tracking System is. HR managers search for positions using the ATS, and in turn, the software returns a list of candidates that fit the job description.
Behind the scenes, the Applicant Tracking System scans the resume to make it searchable for a recruiter or to import the information into a digital candidate profile. Depending on the kind of ATS software, the system can even rate candidates based on their suitability. This way, HR managers have an easier time identifying the most relevant candidates.
If an ATS can't parse your resume, you risk losing out on potential opportunities – even if you're the most qualified candidate that applied.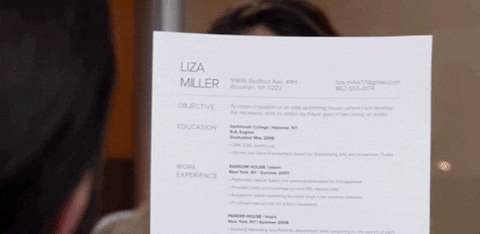 How to set up an Applicant Tracking System resume
There are many ways to ensure that information remains intact during an ATS scan. But it ultimately comes down to resume formatting.
Here's how to optimize your resume for Applicant Tracking Systems
Do
Save your resume as a .docx or PDF (here is a list of free word resume templates).
Correctly sequence your work experience.
Use keywords in your resume (here's a guide to picking the right keywords in your resume). Ensure you've mentioned the most relevant keywords 2-3 times, in context.
Customize your resume for the job. You can do this by incorporating keywords from the job description.

Don't overdo this as you may get flagged for "gaming the system."

Use standard headings (e.g., work experience, professional history, skills etc.).
Spell-check your resume and ask someone you trust to proofread.
Use your cover letter to let your personality shine.
Use bold, italics, underline, colors, and bullets to format your resume.
Stick to a universally used font such as Arial, Helvetica, Times New Roman, or something similar.
Don't
Include tables, images, columns, headers, or footers. Most applicant tracking systems are unable to parse this.
Get too creative with your wording. While this may be beneficial if you're applying for a creative role, it may be a disadvantage if the hiring manager or recruiter uses an ATS.
Use an overly formatted resume. Keep it as simple as possible.
Forget that a human will also be reading your resume. Strike a balance between ATS optimization and visual appeal.
Apply to a ton of jobs at the same company. If you do this, recruiters may not know which role you're interested in.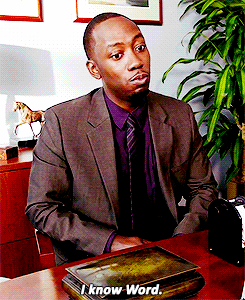 And those are only the ones that we're aware of. In reality, there may be more.
Here's a quote from Amanda Augustine, a well-known expert in HR and recruiting:
"Avoid using a resume design that includes embedded tables, charts, or other images, as these design elements are often unreadable by the ATS."
So avoid using lavish resume templates. Got it.
Can I use any resume templates?
Amanda says: "Less is more when it comes to your resume format. Stick to simple, clean resume design."
A safe bet for AI and human eyes are Word resume templates – this resource has over 50 free, easy-to-read templates that look great too.
A final word of advice
ATS may seem a bit daunting at first, but looking in-depth, you'll find that Applicant Tracking Systems aren't as scary as people make it out to be. It's merely a way for HR and recruiters to manage better the mountains of data they receive from candidates.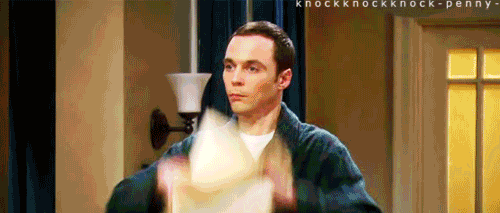 There is nothing more valuable than getting the right experiences and relevant skills. This will help you land a job more than anything else (just make sure to get the resume formatting right).
So go out there, get some experience, and update your LinkedIn. The right job is waiting for you.
If you're looking to add sought-after skills and certifications to your resume, GoSkills courses can help. Gain essential skills in Excel, project management, web development, leadership, and more to set you apart from the competition. Start learning today with a 7 day free trial on all courses.
Gain the soft skills you need to succeed
Start learning for free with GoSkills courses
Start free trial