You're up against a lot of competition in your job search. While numbers can vary a lot depending on the company and position, a recruiter receives an average of 250 resumes for every job opening.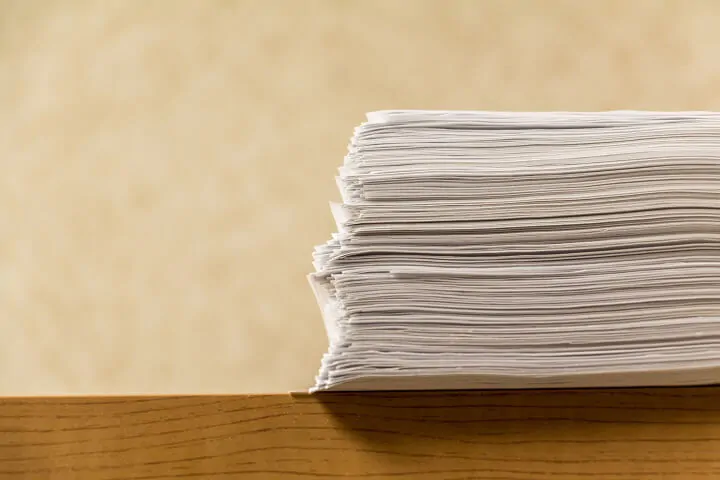 Yikes. That's intimidating, but it also emphasizes the importance of your resume. It's your resume's job to describe who you are as a professional and what value you can bring to the table. But, that's a hefty responsibility for a single document.
That's where resume adjectives can help. Choosing the right adjectives can add some oomph to your otherwise cut-and-dried document.
But which ones should you choose and how can you use them effectively? Let's break down 100 strong adjectives, as well as some do's and don'ts, so you can use them right. Use this as your guide, and you'll take your resume up a notch — and maybe even end up at the top of that recruiter's stack.
Want to learn more?
Take your soft skills to the next level with our comprehensive (and free) ebook!
Resume adjectives to describe your analytical ability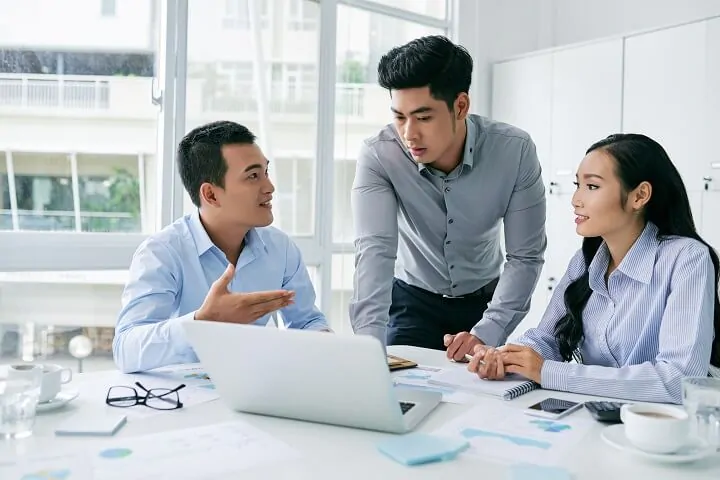 Attentive
Detailed
Detail-oriented
Dissecting
Inquisitive
Investigative
Judicious
Logical
Methodical
Perceptive
Precise
Systematic
Thorough
Resume adjectives to describe your communication style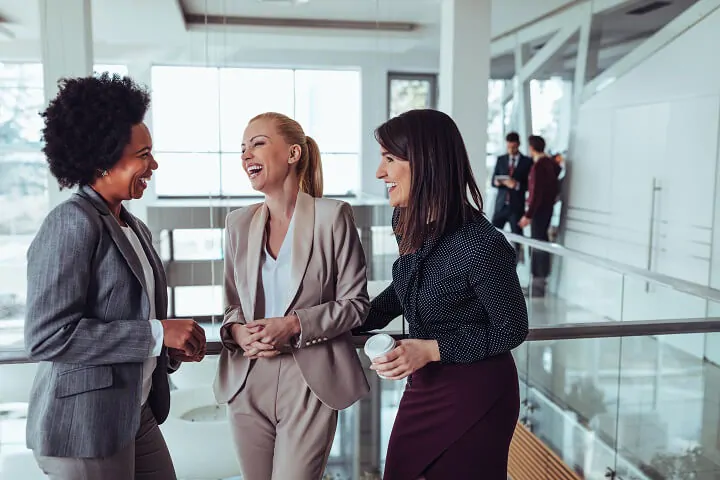 Articulate
Assertive
Clear
Concise
Conscientious
Diplomatic
Direct
Eloquent
Genuine
Gracious
Personable
Persuasive
Polite
Positive
Proactive
Respectful
Strategic
Tactful
Thoughtful
Resume adjectives to describe your collaboration skills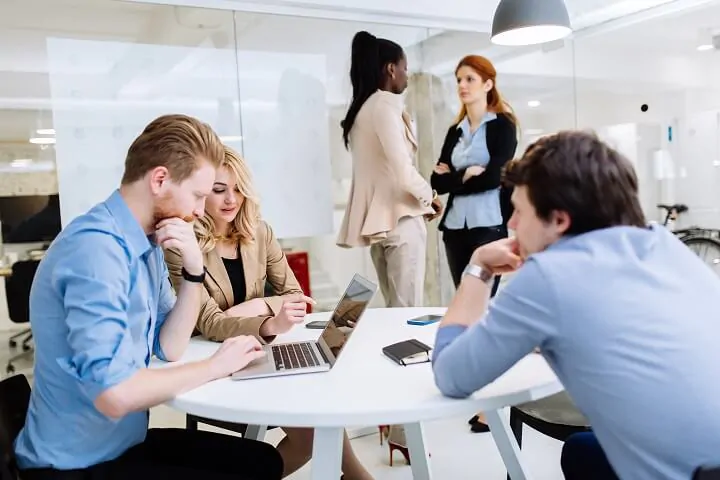 Altruistic
Amiable
Cohesive
Cooperative
Encouraging
Friendly
Harmonious
Sociable
Supportive
Sympathetic
Team-minded
Resume adjectives to describe your work ethic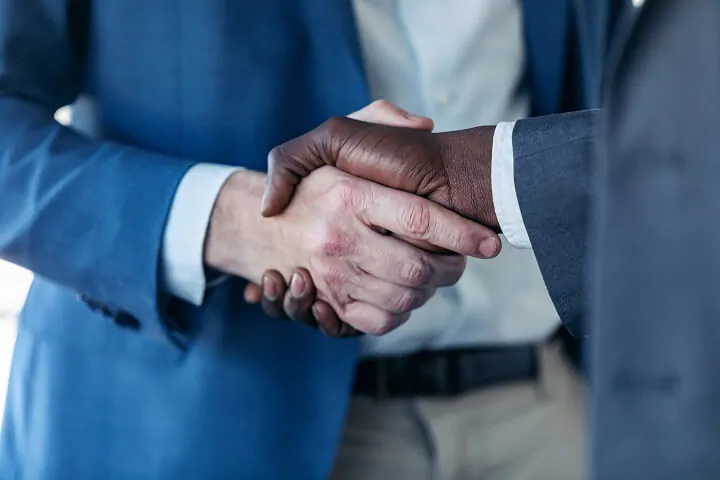 Ambitious
Committed
Dependable
Devoted
Diligent
Disciplined
Earnest
Energetic
Fastidious
Fervent
Focused
Passionate
Persistent
Purposeful
Relentless
Steadfast
Strong-willed
Tenacious
Tireless
Resume adjectives to describe your adaptability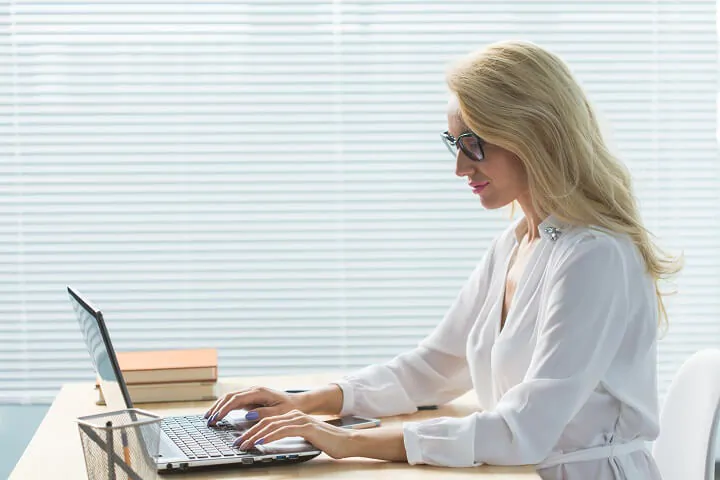 Adjustable
Agile
Dexterous
Dynamic
Extensible
Flexible
Malleable
Multifaceted
Open-minded
Resilient
Resourceful
Versatile
Resume adjectives to describe your creativity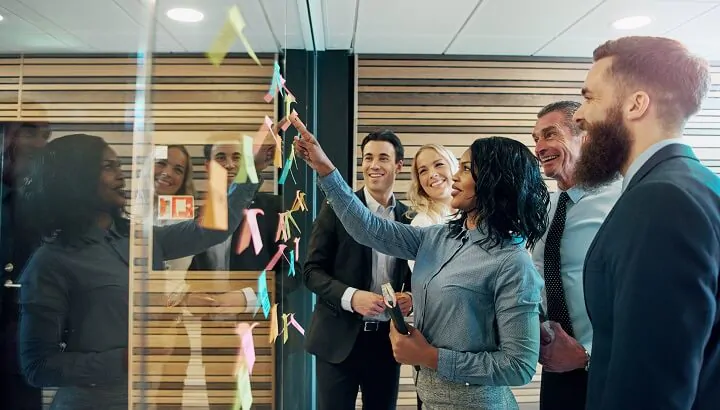 Cutting-edge
Forward-thinking
Groundbreaking
Imaginative
Innovative
Inventive
Pioneering
Progressive
Prolific
Revolutionary
Unique
Visionary
Resume adjectives to describe your leadership style

Accountable
Adept
Authentic
Compassionate
Competent
Confident
Constructive
Energizing
Ethical
Humble
Influential
Inspiring
Rousing
Trusting
Where should you use resume adjectives?
All of those words are great, but that doesn't mean you can just plop them into random places on your resume. You need to be strategic about where you use them so that they add value, rather than distract from your qualifications.
Let's dig into the details of a few different places where you can leverage resume adjectives.
1. Your career or professional summary
This is the blurb that you include at the very top of your document. Not every resume has one, but it can be an effective way to provide a little more context that won't be captured in your bullet points. It's also a great spot to include some adjectives to describe your skills and experiences.
---
EXAMPLE:
Content marketing manager with 5+ years of experience creating and executing forward-thinking content strategies. Possesses an inquisitive eye for performance analytics and dynamic writing, editing, and SEO skills. Committed to providing energizing leadership for content teams.
---
2. Your job description bullet points
Think the bullet points under your previous jobs need to be straightforward and boring? Think again. You can incorporate some adjectives there to make those bullets more impressive and engaging to read.
---
EXAMPLE:
Content Marketing Manager, January 2017 - July 2020
Company XYZ | New York, New York
Strategized and created a groundbreaking content strategy, which resulted in an 85 percent increase in free trial conversions.
Led and mentored a multifaceted content team of 14 writers, editors, graphic designers, and SEO specialists.
Pursued and exceeded ambitious content goals, including boosting website traffic 50 percent within one year.
---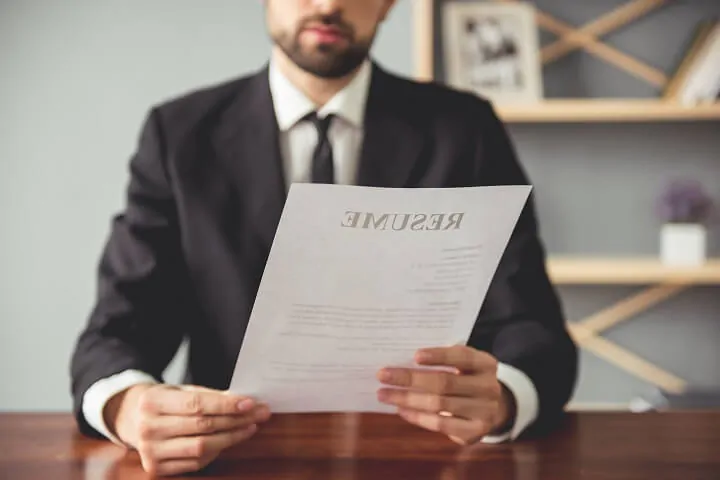 3. Your key skills section
Have you heard of "tailoring" your resume for each job you apply for? Your skills section is an easy place to do this, as you can swap in some different key terms you see listed in the job description. However, it's also a spot where you can incorporate resume adjectives to elaborate on your competencies.
---
EXAMPLE:
Advanced knowledge of Google Analytics and Clearscope
Thorough audience research
Persuasive and respectful communication
---
See? Peppering some adjectives into your resume isn't as tough as you might think it is.
Be aware that you can also incorporate them in your cover letter. Your resume needs to be as concise as possible, but your cover letter provides a little more wiggle room to use this type of descriptive language.
Using resume adjectives effectively: do's and don'ts
You don't just want to use resume adjectives — you want to use them well. Here are a few do's and don'ts to help you do that.
1. Do be honest
Honesty is always the best policy on your resume, and that applies to your adjectives too. You can't pick one just because you think it sounds good. You need to be able to back it up. So, when you select an adjective, ask yourself if that honestly describes you. If you hesitate even a little bit, it's best to choose another word.
2. Don't overdo it
Everything is better in moderation. If you pack your resume full with dozens of adjectives, your document might seem like all fluff and no substance. Make sure you're only using one at a time — there's no need to string them all together.
3. Do use them as a complement
Adjectives are meant to emphasize and elaborate on the qualifications you bring to the table. Use them when you feel like you need to add more detail and impact to a statement. For example, you don't just have knowledge of Google Analytics — you have expert knowledge.
4. Don't use them as a replacement
With that said, adjectives don't really carry much weight on their own. They can't serve as a substitute for your experience, and you're still better off highlighting results and quantifying achievements wherever you can. Remember, "Strategized and created a content strategy, which resulted in an 85 percent increase in free trial conversions" is still more powerful than only saying "Strategized and created a groundbreaking content strategy."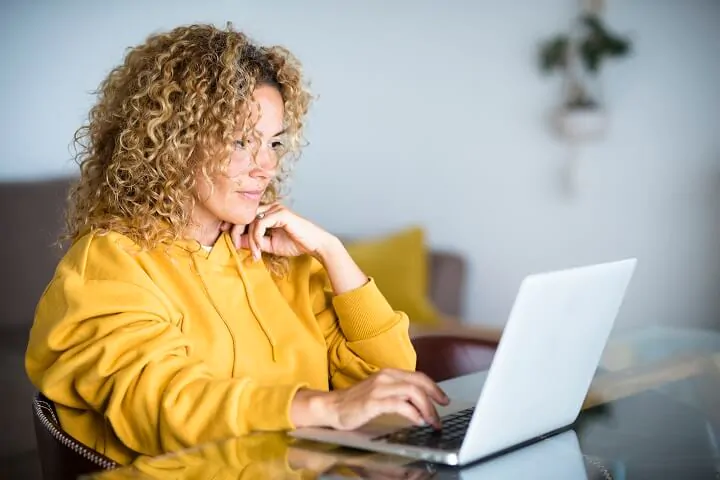 Resume adjectives can help you stand out (as long as you use them correctly)
Your resume is your golden ticket in the door when you're job searching. But, when recruiters are receiving piles and piles of documents that look the same, how can you stand out?
Resume adjectives can take your resume from good to great. Use this guide to leverage those words, elevate yourself above the competition, and land an interview — and maybe even the job.
Adjectives are powerful, but they're no replacement for cold, hard skills. GoSkills has courses to help you build some hard skills to impress your next employer, as well as soft skills courses and resources to help you stand out even more. Try a few today!
Gain the soft skills you need to succeed
Start learning for free with GoSkills courses
Start free trial