Work enables us to put food on the table, pay bills, and bankroll our dreams. It helps us develop skills and build relationships with other professionals. For many people, their jobs also provide a sense of pride, meaning, or purpose. So what happens when the normal cycles of work get disrupted, delayed, or altogether halted? As millions of workers around the world experienced amid the coronavirus pandemic, many unwanted things can occur.
But there's only one way for non-retiring people to respond: Get back to work as soon as possible — either excelling at the role you still have or finding a new job that fits your skills and personality. Whether you are a new grad, a laid-off worker, a freelancer, or a career professional looking for a new employer, having the job you desire will help set you up for success in the new normal.
Fortunately, internet job boards and career websites make it easier to find the jobs you want. Moreover, online learning and skills certification platforms can help ensure that you qualify for the specific roles you prefer.
That said, don't hold a victory party just yet. Job hunting still poses a lot of challenges and pitfalls, especially at the heels of a major economic and social disruption like a pandemic. Remember: even with the remote tools and online resources available, landing your dream job still requires good strategy, preparation, and the right mindset.
The following list of the best job search sites, tips, and tactics will help you find — and land — a job that fits your skills and spurs your talents to shine.
---
Get your free soft skills ebook
Soft skills make a big difference in getting hired. Brush up on your soft skills with our free ebook to give yourself an edge in your job search.
Want to learn more?
Take your soft skills to the next level with our comprehensive (and free) ebook!
---
Points to remember
Like real hunting, the practice of tracking, targeting, and bagging a job takes a high degree of patience. While most employers will automatically acknowledge receipt of your application, don't expect an invitation for an interview right away. It might take weeks and even months for you to personally interact with a hiring manager.
Don't put all your eggs in one basket. Improve your chances of getting hired by sending applications for multiple roles (and employers) you qualify for.
Other people might be aiming for the same jobs you like. So make your applications stand out. Here are some ways to do that:

Build, maintain, and regularly update a comprehensive LinkedIn profile. This serves as your general-purpose resume anyone — especially recruiters — can access anytime.
Prepare an excellent curriculum vitae. You can use resume templates but always fine-tune every resume and cover letter for every role and employer you are aiming for. You can also choose to design compelling HTML-based CVs and video resumes.
If you are a student or a fresh grad, search for applicable internship programs. Having interned at a company enhances your application, especially when the employer praises your character, endorses your skills, or recommends you in some other way.

The job market goes by another name: the talent market. That means employers will hire only people with the right experience, competencies, traits, and certifications. Improve your hireability by learning the right skills and getting the appropriate accreditations recruiters look for.
Always maintain a clean, wholesome, and appealing social media presence. Whenever possible, remove photos or posts that might cast doubts on your character and work ethics. Some recruiters use AI applications to crawl through candidates' employment history and online activity.
Build long-term relationships with professionals and companies you want to work with. Learn more about people, brands, and trends relevant to your career and industry. Genuinely help your professional contacts whenever you can. Through internal referrals and recommendations, such relationships make it a lot easier and faster to get your name on the shortlist and your foot into the interview stage.
There are dozens of online job search resources. Not all offer the same or equal benefits. Note also that recruiters rarely use all the job boards available. As a rule of thumb, prioritize the sites and resources that are highly relevant to your profession or desired role.
Read on to discover the best recruitment portals, online job boards, and career sites for your specific needs.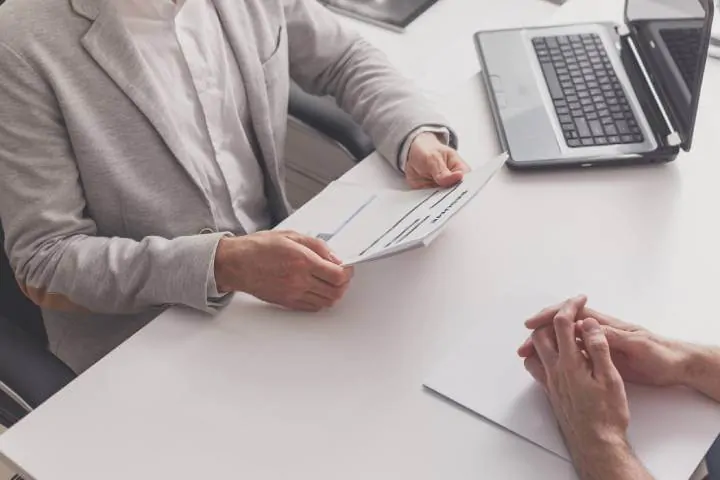 Best general-purpose job search sites
It's unwise to be a 21st-century professional without a LinkedIn account. Among other things, LinkedIn allows you to interact and build relationships with brands, thought leaders, prospective customers, other professionals, and potential employers. A complete profile on LinkedIn already serves as an always-on, readily accessible resume on the Web. And while primarily a social networking site, LinkedIn also has a job board with useful features and filters that can help you apply for corporate job vacancies, consulting contracts, and other types of work. Moreover, many companies you follow on the network usually send notifications whenever they need to hire professionals, giving you a headstart on the job application process. Lastly, you can search the network's native job board and easily send the profile you already have on the site to the hiring companies who post job ads.
Tips:
Referrals and recommendations from your contacts within the network (especially those working for the company you wish to join) will greatly improve your chances of landing jobs.
The site allows you to showcase your work portfolio (published books and articles, digital artwork, links to source codes, etc.) to affirm your credentials.
Because HR departments regularly search the network for top talent, smart professionals use LinkedIn as a tool for passive job-hunting.
Glassdoor is an award-winning website known for hosting employer reviews and for publishing reports on work-life balance and organizational culture. This site helps job-hunters evaluate whether a prospective employer is a good one based on the actual feedback of current and former employees. Glassdoor's Best Places to Work Report and other publications are highly sought after by industry analysts and policy makers. Glassdoor also provides a robust job search engine with several filters including profession-related keyword, company, and location.
Tips:
Use the site to get an idea of how an employer generally treats its workers and what kind of career paths specific recruiters provide. It offers excellent (mostly insider) information on leadership styles, benefits, and wages.
Glassdoor maintains an industry-leading database on salary that you can use for employment negotiations.
This site might just be the ultimate online job-searching tool, offering the most advanced set of filters in its class (Job Keyword, Preferred Salary, Preferred Employment Type, Location, Company, and Experience Level). Based in the US (Austin and Stamford) but with local operations in 60 countries and available in more than 20 languages, Indeed aggregates job listing data from thousands of sources including company career pages, job boards, newspaper classifieds, and recruitment agencies. You can find virtually any type of job on the site — from range cowboy to pharmaceutical executive. Site users can create an account, store resumes, and directly apply to jobs on the site without leaving.
Tips:
Indeed provides a mobile app that allows you to search and apply for jobs on the go.
The site arguably has the most powerful search filters anywhere on the Web so tinker around and fine-tune your search to your heart's delight.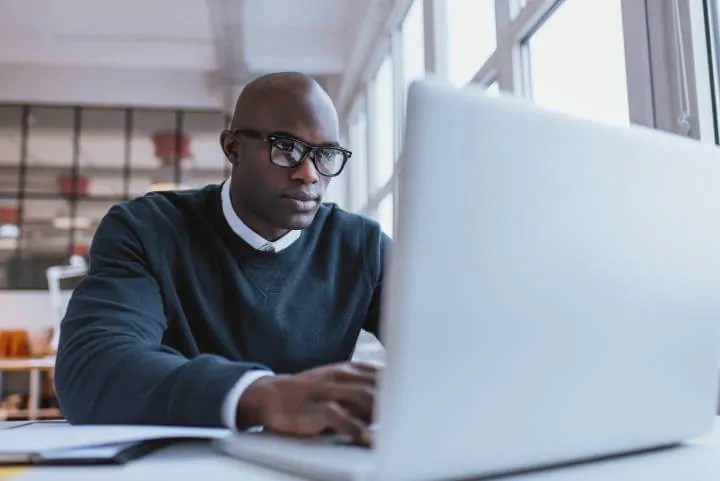 In operation since 1994, Monster is a global employment website that enables recruiters to post job ads and job-seekers to send applications. Users can search for jobs by location, experience level, industry, function, company type, preferred salary range, and other filters. The website also provides resume services, career tips, and other resources. An industry pioneer, Monster attracts website traffic that rivals and even surpasses that of Indeed.com in some locations.
Tips:
Use the site's resume analysis and role fit scoring services to fine-tune your applications.
As its name suggests, CareerBuilder offers a lot more than just a job search engine. It also provides career advice, learning resources, talent management software, recruiting solutions, industry insights, and an AI-powered resume tool. CareerBuilder has been around for more than two decades and runs one of the biggest job boards on the Web. It's search function uses a robust set of filters including salary range, job title, and location.
Tips:
Use CareerBuilder's notification tool to automatically receive alerts about jobs you like.
The site has a salary comparison tool that gives you an idea of how your paycheck fares against those of your peers in other industries, companies, and locations.
Support your application with the site's award-winning AI Resume Builder.
A sister company of Indeed.com, SimplyHired is a multi-awarded employment website with a large following of recruiters and job-seekers. Its services include job listings from around 700,000 unique employers, search tips, resume authoring and hosting, and a salary estimator.
Tips:
Improve your chances of getting hired using the site's robust guides on resumes, cover letters, interviews, and careers.
Sign up for email alerts to receive notifications about specific jobs you are following.
Get to know prospective employers via a robust library of company profiles and reviews.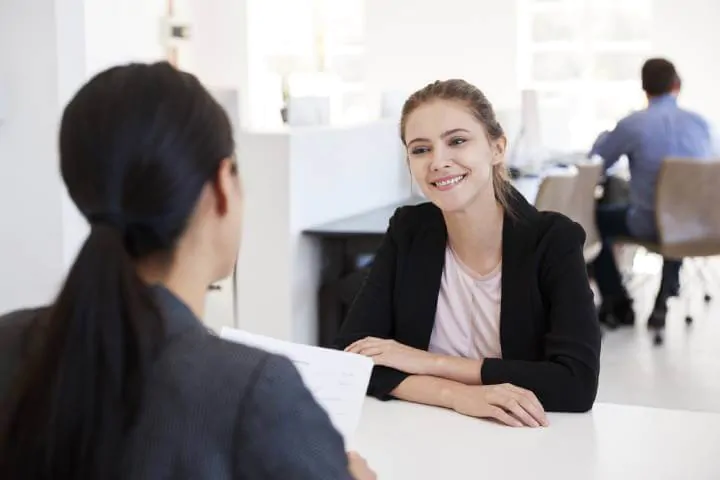 Formed in 2010, ZipRecruiter allows you to create a profile onsite which it then matches against millions of open jobs currently posted on its board. Starting in 2019, the accuracy of its seeker-to-job matching algorithm got a significant boost with the opening of an R&D center in Israel focusing on artificial intelligence.
Tips:
Stay up-to-date with different aspects of the job market via the site's AI-driven trending topics.
ZipRecruiter resources can be accessed via its website, email, and mobile app.
Jooble is an international job search website used daily by millions of people in over 70 countries. It is the second largest job site in the world. Jooble sources job vacancies from more than 140,000 resources from all over the world from corporate websites, social networks, classifieds, and verified employers so that job offers from several platforms are available in one place.
Tips:
Create a subscription to receive preferred vacancies on a daily basis.
This decades-old company has many lines of business but primarily operates as a human resource consulting firm. Providing risk consulting and audit services in 345 locations around the world, Robert Half is a member of the S&P 500 and is credited for being the pioneer and biggest player in accounting and finance staffing. Over the years, its staffing function has spawned a robust job search engine comparable to the best in the space.
Tips:
Stay up-to-date with different aspects of the job market via the site's AI-driven trending topics.
Snagajob is an online staffing platform that refreshes its job listings every hour. Formed in 2010 to primarily assist employers, SnagaJob also provides a range of services for job-seekers. The site allows users to easily create profiles and apply to open jobs with just a click of a button. Snagajob uses trending algorithms to inform site visitors on which jobs are in high demand, and makes it easy for users to track their applications.
Tips
Snagajob regularly publishes tips on how to land a job.
You can get paid for referring friends and contacts.
Don't know where to start? Simply googling "look for job," "job search," or "find a job" will instruct Google's search algorithm to take on its job board function and display available jobs near the user's location. This will help you find jobs and websites that cater to your local area. The screen will show an interface similar to conventional job sites where the jobseeker can use filters such as Job Category, Role Title, Location, Date Posted, Employment Type, and Employer Name. Google uses AI, machine learning, and APIs to extract job posts from Indeed, CareerBuilder, and other sites.
Tips
Directly googling a specific job (such as "find plumbing job") will pull the job search interface faster.
You can save/earmark specific job posts you want to review later.
You can also request to receive alerts for a particular type of job.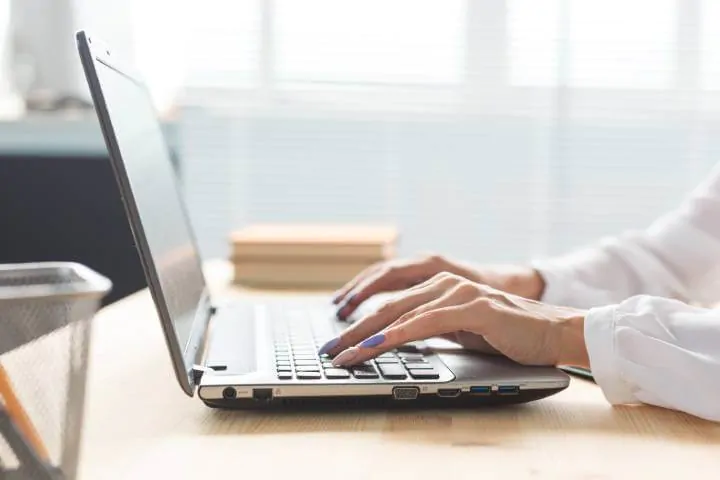 Niche job boards and specialty sites
Some job search engines and talent recruitment companies focus on specific professions, industries, skill sets, or jobseeker categories. Use these sites if you want to accelerate the job-hunting process by significantly narrowing the field. Here are some of the more popular specialty job boards you might want to consider:
Considered the best and biggest in its class, this career website primarily caters to information technology and engineering professionals. Dice reportedly advertises nearly a hundred thousand positions in any given day. Its annual Salary Report is a highly-sought after publication for the tech sector.
Looking for a job in the government? There's one authoritative site to find your dream career in the public sector. Launched in 1996, USAJobs is the official website that lists all available positions in the government.
As its name suggests, this site caters to students and fresh grads by listing available internships and entry-level positions in different locations. Use the site to gain practical experience and an entry point to the workplace.
If causes, advocacies, and nonprofits are your thing, then visit idealist.org to find a job in one. This site provides a comprehensive listing of full-time, internship, and volunteer work across the nonprofit world. Whether you want to help address poverty, peace, or environmental issues, Idealist is an excellent venue for networking with other cause-oriented people.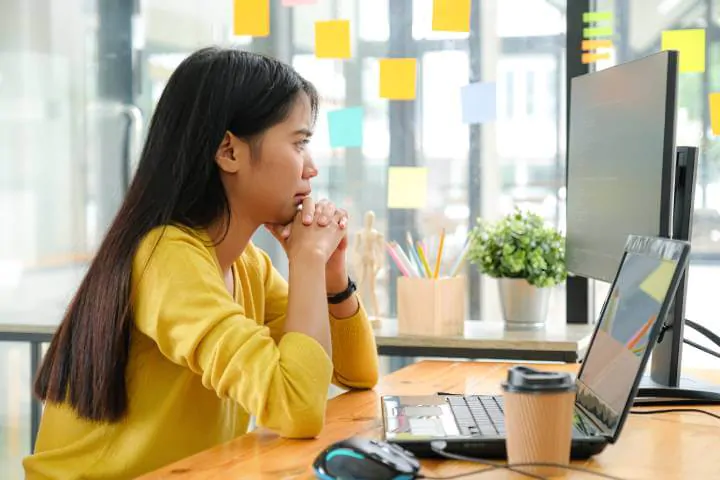 Executive-level professionals, domain experts, and business leaders can accelerate their career via Ladders' specialty job search. Purposely designed for executive employment, Ladders provides a daily listing of high-paying jobs (generally US$100,000+), technical specialist positions, and roles for middle management and above in all industries.
This job search website focuses on and curates employment ads for finance jobs around the world. It also publishes career advice and industry trends for accountants, actuaries, fund managers, bookkeepers, bankers, and other finance professionals.
This employment and career resource caters to professionals aiming to work full- or part-time in the higher education sector. The site lists thousands of jobs for different categories (administrative, faculty, executive), locations, and institutions.
AngelList is a talent marketplace for startups aiming to build high-performing teams. Use the site if you want to join small but ambitious brands and make a difference in your favorite niche.
GitHub primarily serves as a secure source-code hosting and version control service for computer programmers and engineers. Every serious coder, software development team, and tech company has an account on the site. GitHub built a job search engine for the community which you can filter by title, skill/expertise, programming language, companies, location, and even benefits.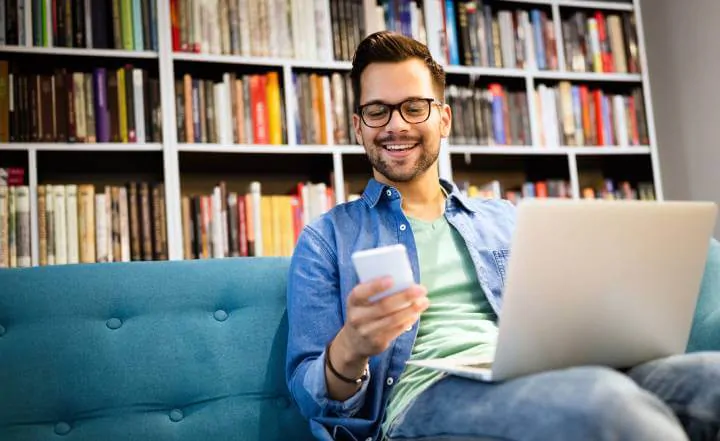 Remote job boards
Even prior to the pandemic, many organizations have already transitioned some of their teams to a remote work arrangement. If you are looking for flexible employers and opportunities for full-time work away from the office, then these websites are the best remote job boards around:
This site claims to be the planet's biggest remote work community. With more than 2.5 million visitors per month and thousands of remote jobs posted at any given day, the claim might well be valid. The site accommodates just about every skill (e.g., computer programming, design, etc.) and role (team manager, senior analyst, etc.) that can be performed from any location.
Look no further if you prefer well-curated job boards. Working Nomads arguably has the friendliest UI and the best curated remote job listing on the entire web. Just click the job/skill category relevant to your search and the site will generate the remote jobs you are looking for.
FlexJobs lists thousands of remote jobs in more than 50 categories, covering every role from entry-level to executive, and offering flexible work arrangements from part-time to full-time work. The company screens every posting and retains only the most reputable opportunities.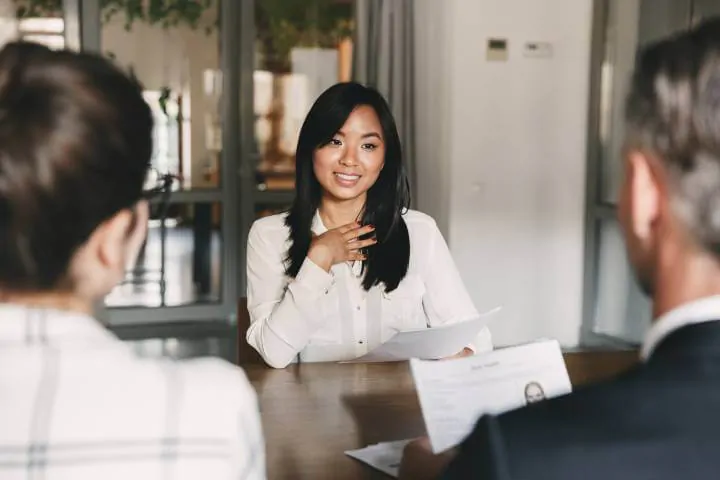 Professional services and freelancing sites
Many independent contractors, freelancers, and small consulting teams prefer to connect with companies that need their services via robust crowd-sourcing websites. These freelancing platforms facilitate both client and talent search, while providing native functionalities for close communication, collaboration, time-tracking, and financial transactions for work done on the platform.
Upwork lists millions of contractual work in every possible field — from virtual administrative assistants to architects, graphic designers, and data scientists. You can get paid for work via a fixed price or on an hourly basis.
This site runs a talent marketplace similar to that of Upwork. Based in Australia, Freelancer allows potential clients (employers) to post jobs and interview/negotiate with freelancers who apply for the position.
If you have strong tech skills and prefer to work on your own terms (rather than in a corporate environment), then TopTal is the site you need. This talent platform screens the skills of software engineers and designers, keeping only the top 3% on their roster. Being on the list means you get the chance to work with top clients such as Pfizer and JPMorgan Chase, and get to take home significantly higher pay than most of your peers elsewhere.
LinkedIn ProFinder is a marketplace for clients and professionals. Clients (both individuals and companies) can create projects on the site to hire qualified professionals. Meanwhile, professionals who reside in the US can use their LinkedIn accounts to apply per project and offer freelance/contractual services to potential clients in their area.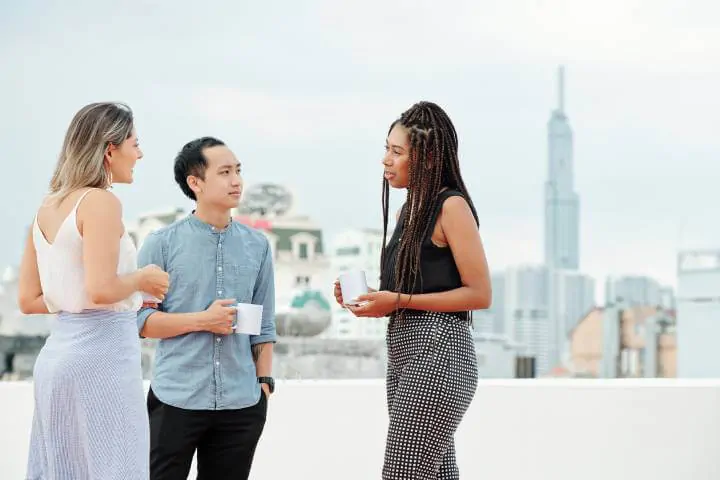 Other resources
Aside from job boards and freelancing platforms, the following resources can also lift your chances of landing that dream job:
28. Company Career Pages
If you care about brands, culture, and company reputation, then visiting the career pages of organizations you admire is a smart step to take. Most companies post role vacancies on their career pages. You can also follow your favorite companies on social media to get industry news and job hiring notifications.
LinkUp is a website that aggregates job listings sourced directly from company career pages. Use the site if you want to apply directly on employer sites instead of general-purpose job boards.
Craigslist covers just about anything people exchange for value. While it's not an excellent resource to build a career on, you can use its simple interface and filters to find a job in your location. Big-name brands rarely use Craigslist but local businesses might.
Jobs require skills to get done. And if you care about excellence at work, then you need to build the right skills and become an expert at what you do. GoSkills is an online learning platform that provides bite-sized courses on office productivity, business leadership, design, project management, and other topics. Having earned awards and accreditations from various industry bodies, GoSkills offer certifications that will help your job applications stand out.
Final takeaways
Looking for work can be stressful but it also offers opportunities to have fun and learn — especially when you have the right job-hunting tools on hand. But remember: just having the tools won't do marvels for your job search.
Knowing how to use them well would. So fine-tune the job search filters to hone in on the jobs that you want. Sign up for email and mobile job alerts so you can send applications right away. Build relationships and grow your professional network with relevant organizations and individuals. Help out other professionals whenever you can. Secure endorsements, referrals, and recommendations whenever possible.
And be sure to build relevant skills that will make your resume stand out. If you're looking for a job in IT, you can explore some great online IT certifications that are relevant in 2023. GoSkills' award-winning course library has a range of courses on essential business skills like Excel, project management, coding, soft skills, and more. Give your resume a boost today with a 7-day free trial.
As the new workplace emerges from a disrupted economy, every advantage counts. Happy hunting!
Gain the soft skills employers want
Start learning for free with GoSkills courses
Start free trial