There's never been a more critical time for HR and Learning and Development (L&D) managers to implement a learning management system (LMS) to track employee training.
With the remote/work-from-home transition in full swing, it's been challenging to adjust from the typical in-person training sessions provided by management. Being able to track employee training through an LMS provides an easy way to keep employees on track while delivering excellent reporting features.
Training continues to provide employee retention, performance, and motivation. Developing current employees is a must, as continually onboarding new employees will cause budget overrun while decreasing productivity.
In this article, we'll review why it's important to track employee training. We'll look at how to track employee training using an LMS like GoSkills, the benefits of using an LMS, and how you can use gamification to encourage and reward employees for continuous learning.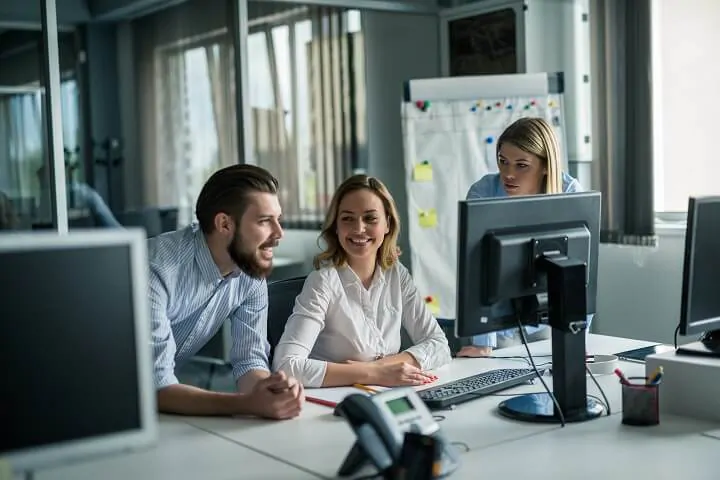 Why track employee training
Without data, it's tough for every size business to make educated decisions on what's working vs what's not. The more information a company has, the more educated choices they can make regarding important employee and business growth development plans.
Below are five reasons why every business must implement a learning management system to track employee training:
If the business is tasked with creating a positive business culture through education and needs a simple way to monitor, track, and report employee progress.
If the business requires compliance training that must be completed by all employees and then submitted for final approval.
If the business needs to track employee learning progress, i.e., particular courses, scores on mini-exams, and statistics on who's taken assigned courses vs who's not.
If the business has invested in new employee onboarding and re-training of long-term employees and needs to prove an ROI to continue the program.
If the business needs a unique and exciting way to keep employees engaged in learning paths that will help continue to drive the company forward for years to come.
With all the compliance and regulations businesses need to adhere to in today's marketplace, tracking employee training is a must.
---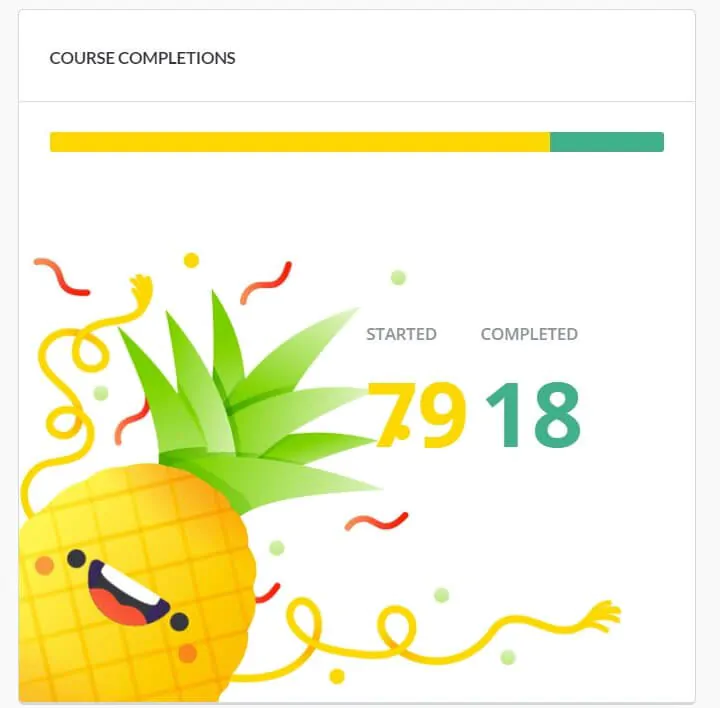 ---
How to track employee training
Tracking employee training via an LMS is just as important as implementing the actual system. Without tracking, it's tough to make educated decisions on improving processes based upon employee test results.
Below are four ways to track employee training using an LMS such as GoSkills:
Automatically set expiration dates with reminders for what classes need to be completed and by when.
Run a report of when employees log into the system and how long it takes them to complete the required learning modules.
Run a report on what learning modules specific employees have taken outside of the business requirements.
Create timed tests for high-speed learning to test the ability of employees under high-pressure situations.
If you are not using an LMS, falling back on manual tracking via Excel or Google Sheets is always an option.
Investing in a secure LMS removes any manual reporting errors while keeping employees on track and in-the-know with their specific learning paths.
---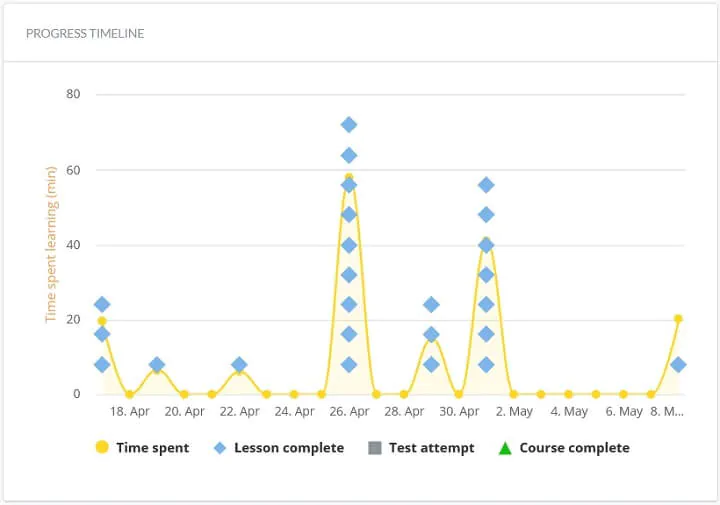 ---
Benefits of using an LMS
Learning management systems make companies go from good to great. Continuous learning is a great way to keep employees engaged and educated on important product and service updates.
Below are 10 benefits of using an LMS:
It makes the onboarding of new employees automated and straightforward. No more going back and forth with Excel sheets and emails.
Businesses can manage learning budgets per employee with ease. It's great for annual budgeting requirements and keeping overhead low.
It is great for upper-level management to have 24/7 365 access to view where employees are in their specific learning paths.
You can quickly make learning module adjustments behind the scenes in real-time, wherever needed.
You can import, export, and delete employee learning paths on an as-needed basis, depending upon job requirements.
It keeps all training information in one central and secure repository.
Businesses can assign specific access rights for managers, HR, and L&D staff to make changes.
It provides easy to understand reporting and analytics that can be viewed creatively inside the console or exported to Excel or Google Sheets.
You can add due dates and set learning goals around specific product and service launch dates.
Businesses can use gamification and rewards to encourage employees to keep learning at every level.
---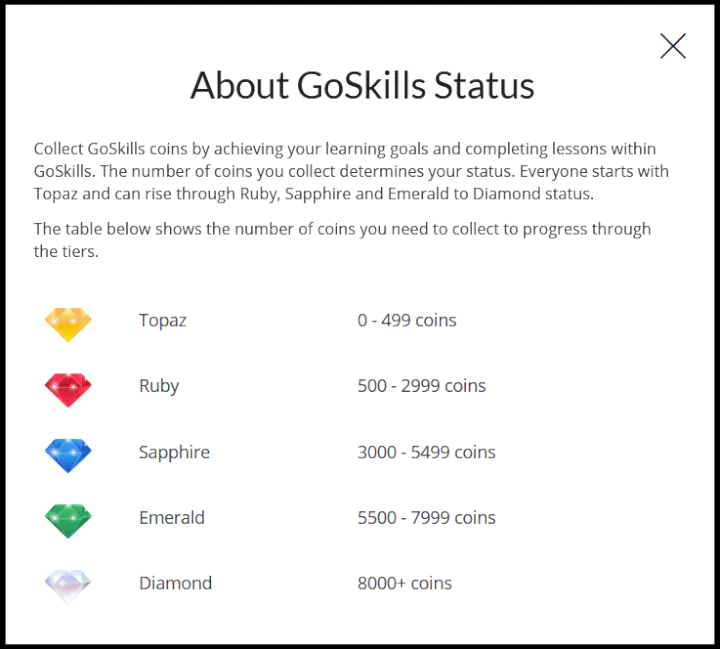 ---
Companies that don't transition to an LMS will be at a distinct disadvantage moving forward, especially in light of recent work-from-home initiatives.
What companies need to track
Everything in business needs to be tracked, regardless of how big or small. Tracking employee learning via an LMS like GoSkills is just plain smart. Some companies go as far as saying, "If it's not tracked, it never happened."
Below are five employee learning path actions that need to be tracked:
Completion rates: how many courses are getting completed on time vs how many are not.
Time spent learning: not working too fast or too slow, maintaining a consistent pace.
Quiz scores: fun ways to keep employees on their toes and engaged.
Test scores: passing grades are a must. Retaking of tests may be necessary when needed.
Certifications: stay compliant and meet market segment regulatory requirements as needed.
As a bonus, track top performers and incentivize them for excellent participation.
---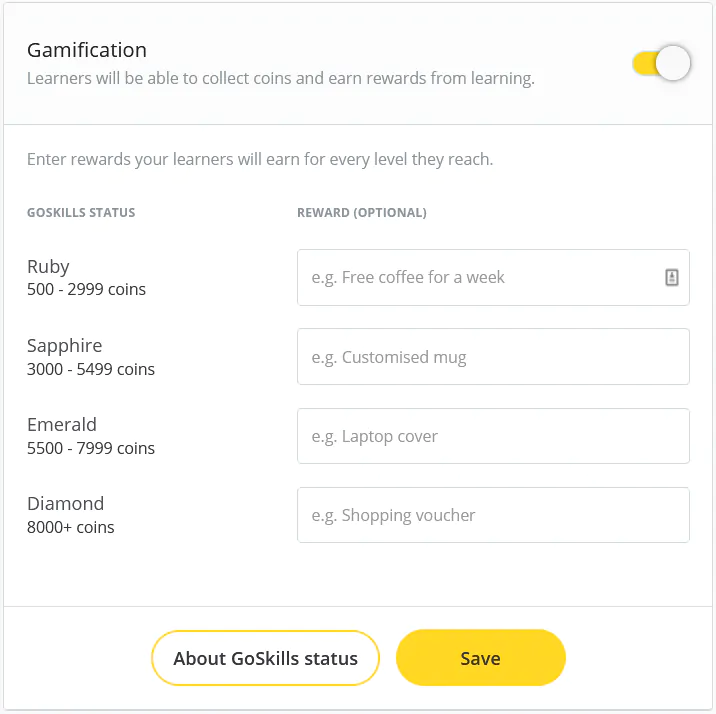 ---
Next steps
Companies that implement an LMS will create an environment where employees have the opportunity to stay engaged and up to date with important corporate learning initiatives.
Running an LMS the old-fashioned way (i.e., through Excel, Google Sheets, and various other manual methods) will become increasingly difficult as the remote workforce continues to evolve. Implementing an LMS will help you avoid compliance-related headaches while fulfilling detailed reporting requirements.
Get started with the GoSkills LMS and start training your team today. It's free to sign up and add an unlimited number of learners.
Train any size team
It's easier than ever to track and manage your team's training with the GoSkills LMS.
Start for free