Delivering high-quality training to your team should be swift, intuitive, and intelligent.
In the first half of 2023, you may have noticed a few more 'beta' tags around the platform (including the launch of Genie, our AI-powered content assistant).
This is because our team has been hard at work in launching new features and improving the way things work so you can train your team with more ease and efficiency than ever before.
Upgrades that make an impact
Creating polished courses is only one part of the puzzle. Actually delivering that content and tracking ROI is what ultimately sets successful training programs apart from the rest.
Recently, we've made several improvements to make that process even more robust and easy to navigate.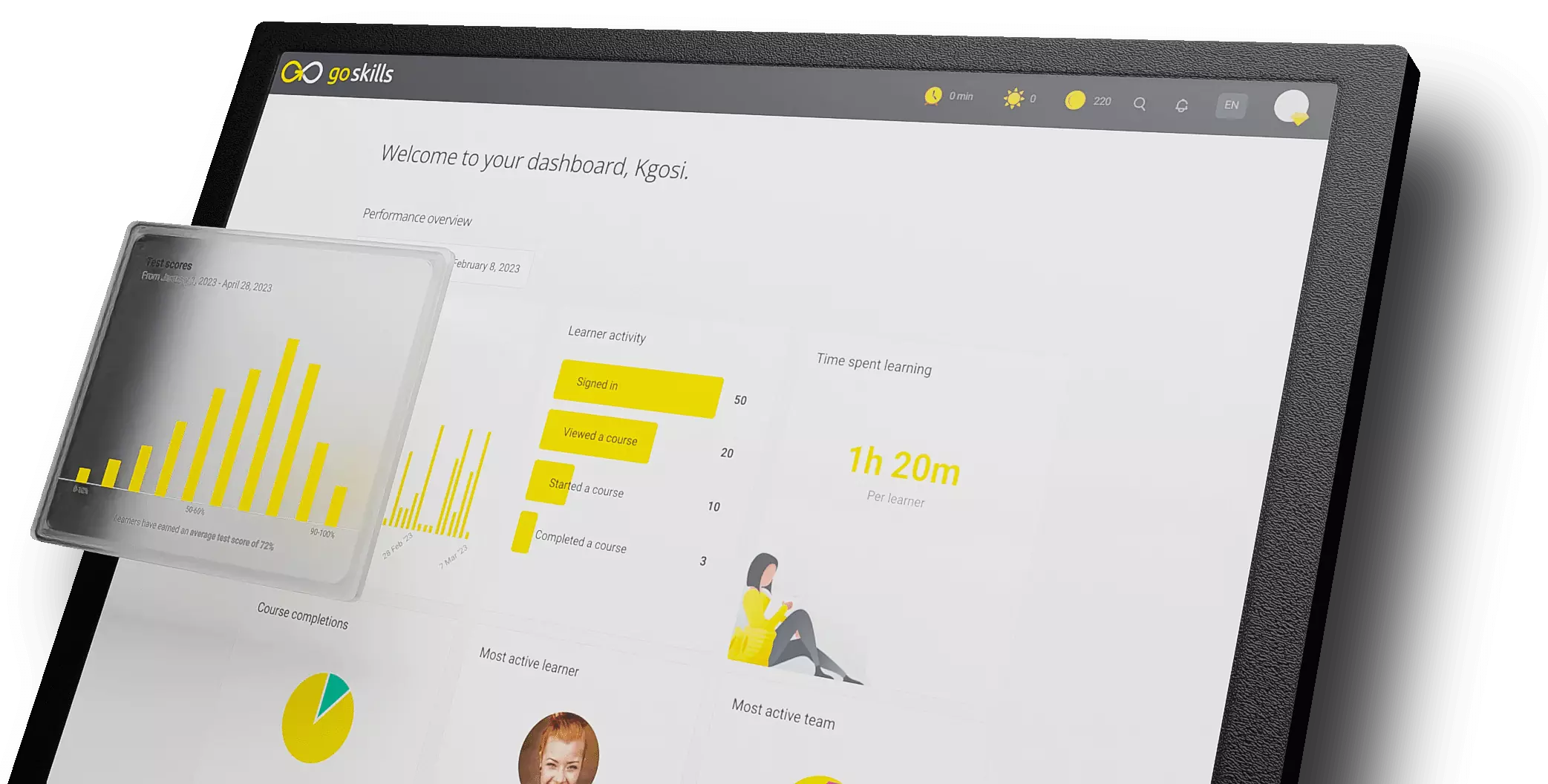 Management made simple
We've given the course, team, and learner management pages a complete makeover, making it more intuitive to curate your library, manage licenses, and assign courses.
Admin Dashboard 2.0
From your dashboard, you'll get a high-level view of performance stats at a glance.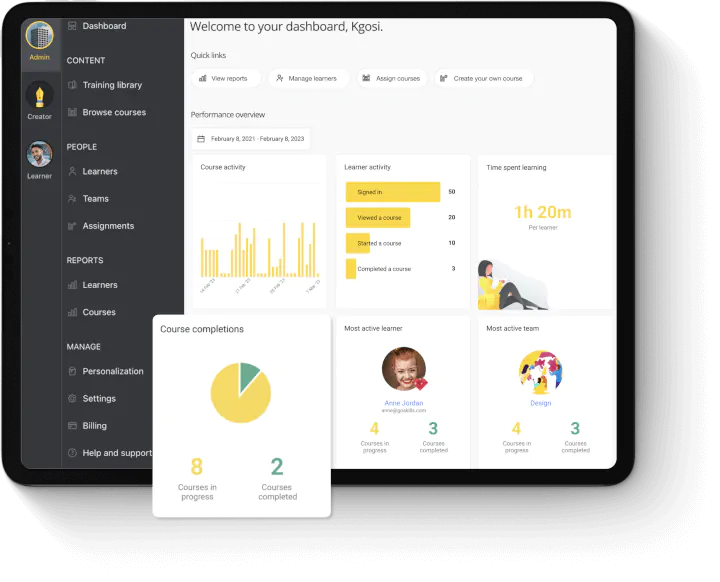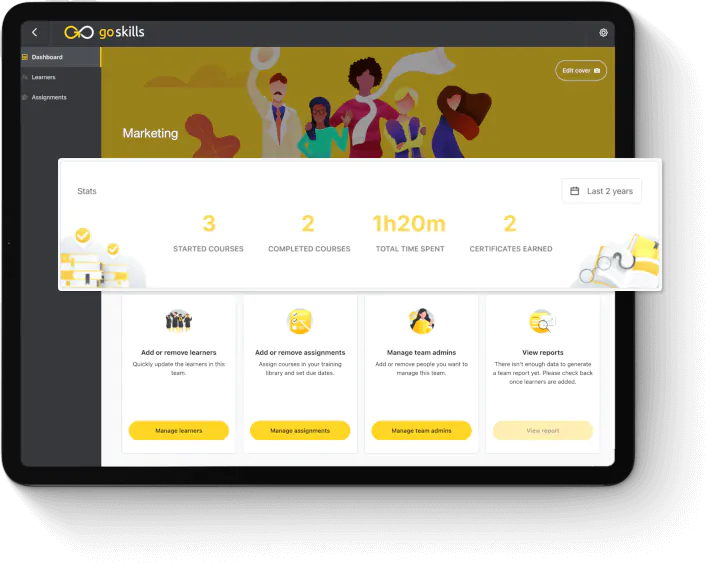 You can also quickly navigate to key tasks like reports, managing learners, and assigning courses.
Coming soon: Advanced Reporting
In the near future, you'll get improved reporting capabilities, with presentation-ready reports at both a bird's-eye and granular level.
Track enrollments, completions, scores, and time spent learning from a course, team, or learner perspective from mobile or desktop. Plus, easily export dashboards or spreadsheets to dig through the data yourself.
Experience it firsthand
With these feature updates, deploying training and measuring your team's successes becomes clear and simple. To take a tour of the updated dashboard for yourself, just contact our support team, or just log into your GoSkills account!
A better way to train
It's easier than ever to track and manage your team's training with the GoSkills LMS.
Start for free