A job interview is often the hardest part of a job searching process. It's when you need to meet your potential employer and communicate your strengths as a candidate without showing a sign of uncertainty. Being on the other side, though, I can assure you that hiring managers often feel even more nervous than candidates. There's usually a lot of pressure from higher up to hire the right person – someone who is a good culture fit and will work hard to bring results.
Knowing this might help you feel better, but in case it doesn't, I compiled a list of the best ten job interview tips to boost your confidence at your next job interview.
Want to learn more?
Take your soft skills to the next level with our comprehensive (and free) ebook!
1. Talk to people from the same industry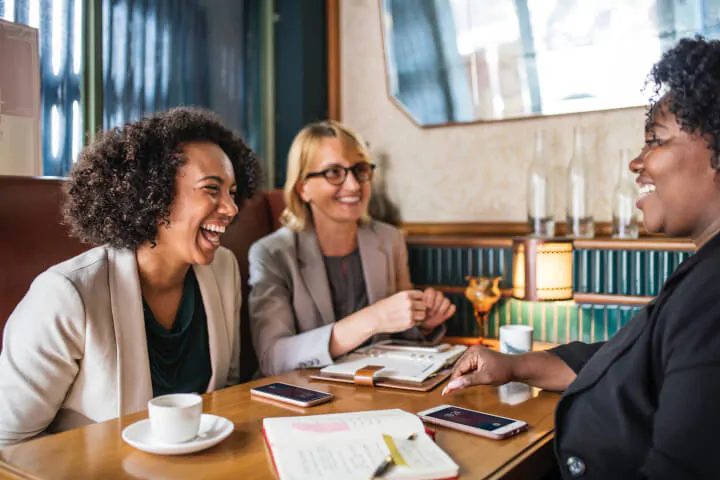 This comes in handy especially when you're applying for a position which isn't 100% in line with your experience. Talking to people from that industry will allow you to answer all the unknowns you still might have.
Speak with them about the tools they use, their approach to customers, their planning techniques, and even the achievements they're proud of. Learning how seasoned professionals operate is a great way to prepare an answer to questions related to "How would you approach X situation and why?".
Nervous about networking? Learn how to present the best version of yourself with GoSkills' Body Language course and read these expert networking tips.
2. Learn the company jargon
Every company has a different way of describing their focus areas and responsibilities, and may even use different job titles and roles. When you walk into a job interview, you'll be speaking with people who have been with the company for a long time and have their "own language." So to ensure that you understand them fully, learn their jargon.
You can find this by checking their social media profiles, about and company pages, check individuals that work there on Linkedin, or Google some of their names. You can also check anything that's been written about the company and see how others talk about them. Try to see patterns and if there are words that keep repeating write them down.
Knowing the company's language will help you boost your job interview confidence.
3. Choose one thing you like about their product/service
Before an interview, research the company for projects and initiatives that catch your eye. To be more specific, let's apply it to an example for a marketing position.
As you're applying for a marketing position, choose a marketing project the company did. Read about it online, see what newspapers covered it, check Twitter and other social media accounts and draw your conclusions. The next step would be to prepare:
What did you like the most about the project and why?
What was the one thing that especially caught your eye?
How would you have made it better?
In case they ask: "Why did you apply for this position," you'll be ready with a well thought out answer.
4. Prepare an example for everything on your resume
A job interview is essentially a test which helps employers outline whether you are a good fit for the company. And one way to test this is asking questions about things that aren't clear enough on a resume.
Before your interview, look at your resume in more detail. Read every bullet point and achievement, then recall the situations of each of these in your mind. Remember the people who were involved, the results you achieved, and how you contributed. It's important to remember these especially if you have years of experience. Sometimes it takes a bit of digging to find the most notable details about your professional experience.
To do this effectively, consider using the STAR interview technique when preparing for your next interview.
STAR stands for Situation, Task, Action, Result. The STAR method can help you to answer questions in a way that gives you a chance to share concrete examples of your skills and experience. Employers like to hear about tangible results. Instead of just saying you boosted social media performance, back it up with actual figures. For example, "we increased our engagement by 30%."
Struggling to remember your STAR structure or come up with a response? Don't be afraid to ask for a moment. They might feel horrible for you, but brief pauses are absolutely fine and show that you're considering a thoughtful response.
5. Ask a friend to have a mock job interview with you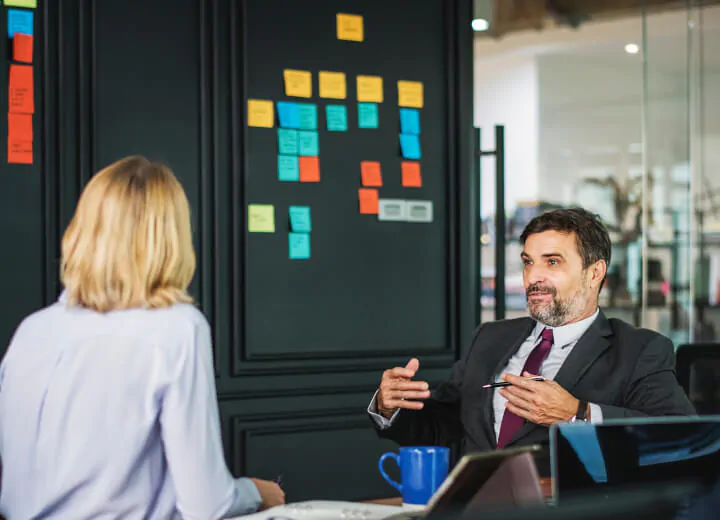 Some people might feel frightened to go to a meeting, which results in a considerable amount of stress. And when you're stressed, you aren't yourself. A great way to decrease stress is to practice the actual interview beforehand. Ask a friend you trust to assist and pretend they're the employer.
You can even record your mock interview and then listen to it to write down the areas to improve. Though it's not the same as a real interview, it will help you with reducing the anxiety. Especially when you're applying for a job you care about.
Here are some questions you may get asked.
6. Prepare an "improvement" for their product/service
Every employer loves to see that you did your research and you've familiarised yourself with their product/service before coming to an interview. A great way to show this is by preparing a few bullet points on why you like/dislike something about their activities. This would depend on the position you're applying for. For example, if it's a marketing position, check their marketing channels and write down what you think works well and what could be improved. Remember to be humble when explaining your points. You might not have the full picture of why something worked or didn't.
7. Bring your resume and portfolio with you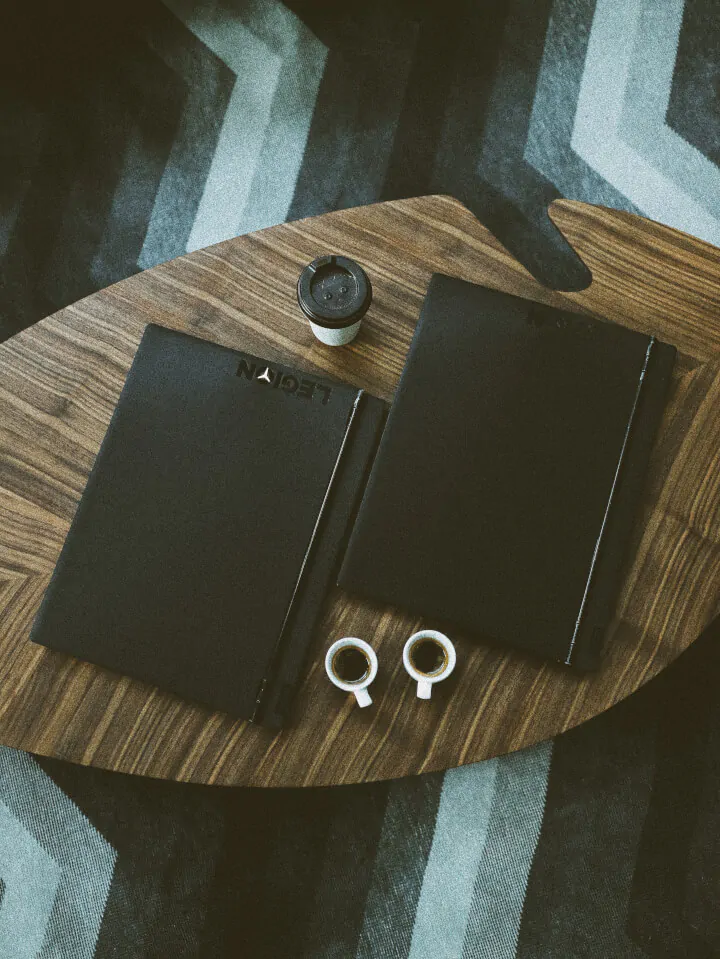 Bringing your resume and portfolio may not seem like it's necessary, but the benefits are two-fold.
One, both you and your potential employer can easily refer to your credentials and portfolio – making the interview process more efficient. And two, it signals that you are organized and courteous.
8. Prepare a list of questions to ask
Every job interview ends with a potential employer asking if candidates have questions for them. This is your moment to demonstrate that you're invested and keen to learn more.
Ask questions about the company culture, how they reward employees, whether there's a space to grow in the position you're applying for, and so on. These questions will show prospective employers that you know your stuff, and the answers to these might help you determine if the company is a good fit for you. It's useful for both sides.
If you need inspiration, Zety has compiled over 65 questions you ask your interviewer along with some handy tips.
9. Be positive
There is a reason first impressions count. As a hiring manager, it is always easier to interview a person that smiles, gives you a solid handshake, and maybe even pays a compliment about the office when you first meet.
A positive attitude will help interviewers feel relaxed, thereby enabling the interview to go much smoother. As a candidate, you'll feel much more confident as the interview may feel more like a conversation than an interview.
10. Prepare to answer this one question
"What was the real impact you had in your previous position?"
It seems like this question is about specific achievements, but it's not. Answering this question requires you to walk a fine line between being confident and humble. Stray too far on either side, and you may risk coming off as a brag or someone who lacks confidence. Putting the spotlight on yourself can push you in one of these directions.
This question is not about you, but about your company and the legacy you've left. It's the answer to the "So, WHAT?" question that follows a list of achievements. Even if you've hit all of your quarterly goals for the entire year, do you see how this translates into the results that drove the company forward?
Before any interview, you should prepare a list of what was the real impact you've made to the organizations you've worked for. Don't think about your achievements in isolation, as a checklist, but consider how they make sense together. It's about the cumulative effect of your contribution and how the company changes as a result of that, i.e., their revenue, market share, ROI, culture, etc.
Over to you
If you're starting to search for a new job or are preparing for an interview, these job interview tips will help you be confident and show your potential employer that you care. I've seen great resume examples which can help you land an interview, but it's up to you to impress them so much that they'll hire you.
If you're looking for an extra edge, brush up on your public speaking, body language or leadership skills with our soft skills courses before your interview.
Eager to prepare even more for that upcoming interview of yours? Check out our other helpful resources for specific industries. They're no crystal ball, but we like to think they're the next best thing:
11 Key Graphic Design Interview Questions and Answers
The Top 7 Project Management Interview Questions and Answers
20 Most Helpful CSS Interview Questions and Answers
6 Most Helpful Soft Skills Interview Questions and Answers
13 Most Helpful HTML Interview Questions & Answers
Startup Interview Questions: 8 Things Founders Will Ask You
How to Nail The "Tell me about yourself" Interview Question
Prepare for your dream job!
Start learning for free and ace that interview!
Start a free trial