Graphic design trends can be difficult to keep up with. Inspiration emerges from all over, and trends are an ever-changing ever-evolving beast.
But if you don't keep up with the latest graphic design trends, you're at risk of your designs looking outdated.
Luckily we've done the research for you, with help from Venngage, and compiled the top graphic design trends of 2023.
Even if you aren't a professional designer there are easy ways to incorporate graphic design trends into your work.
Want to learn more about graphic design?
Download the beginner's guide now!
Top four graphic design trends to know in 2023
1. Muted color palettes
Picking a color palette for your designs can be a challenge in itself - making sure that you work out the ideal combination of colors to help your vision come to life.
Updating the colors you use to be more muted is a super-easy way to keep your designs looking fresh in 2023. Muted colors are colors that have had white or black added to them, and are less vibrant and bright.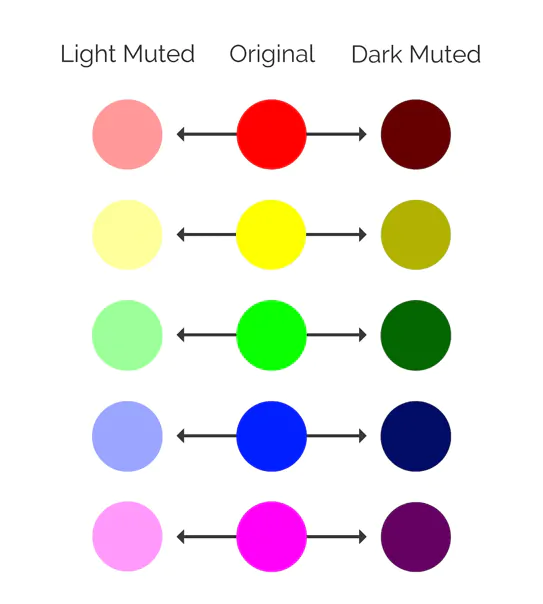 Using a muted color palette is a quick and easy way to instantly update your design - use muted colors as the background of graphics, as the text colors, or in any illustrations. These more muted colors have a uniquely modern and fresh feeling and are sure to stand out amongst the brighter palettes of the past few years.
If you're working with a predetermined brand color palette add white or black to each color to create a secondary palette you can use. This works great for social media and email newsletters as your designs are on trend but still recognizable as your brand.
Check out this example: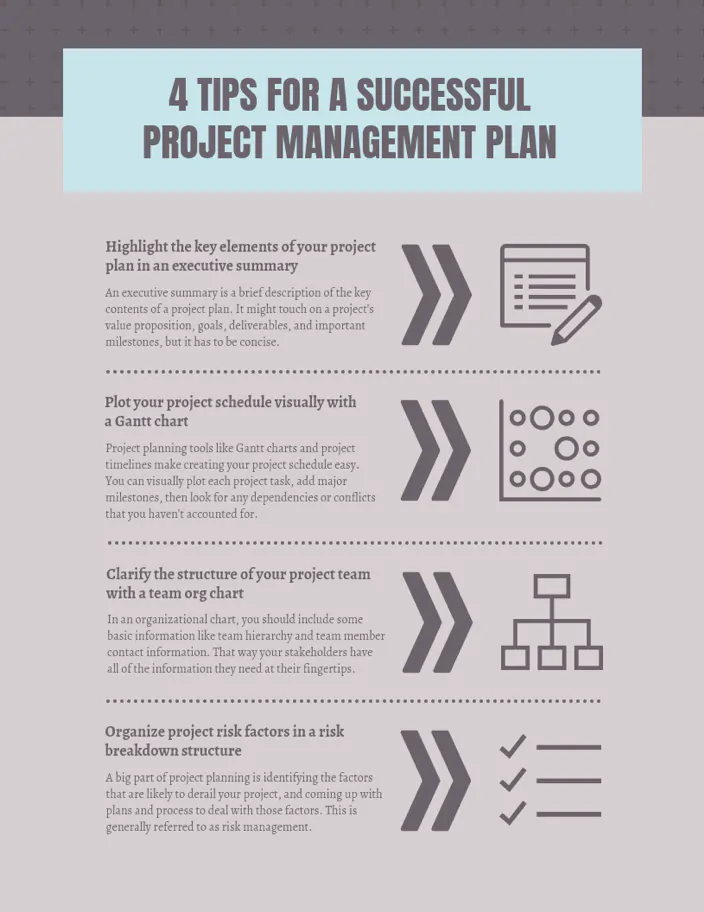 Changing up your color palettes can seem restricting at first but muted colors have so many different uses and applications.
2. Abstract illustrations
Illustrations have been a staple of the design world for a long time, but in 2023 the illustrations you will see will be much more abstract. Think weird proportions, unreal colors, and incredible compositions.
Many big companies have been jumping on this abstract illustrations trend with brands like Casper, Twitter, Asana, and Bon Appetit using weird and unusual graphics in their social media output.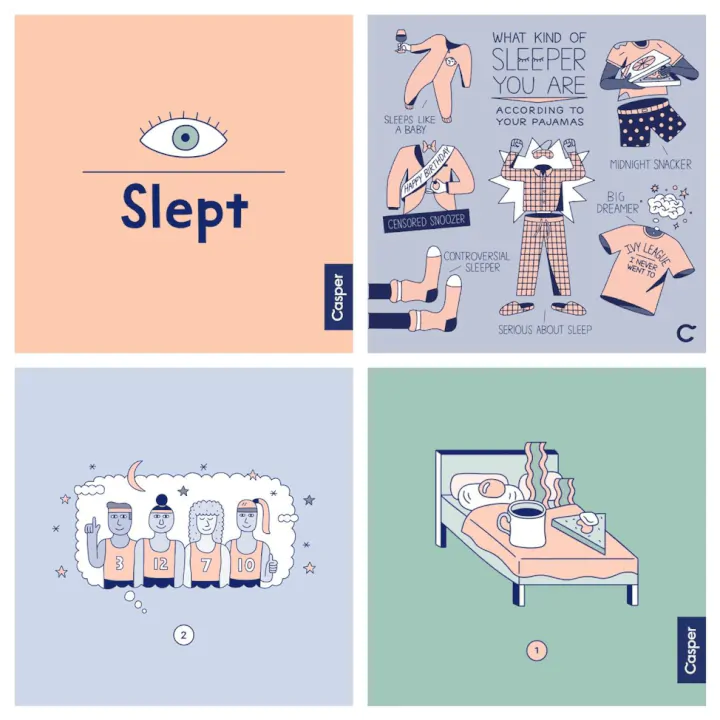 Exaggerated proportions and unusual color combinations are key for updating your illustrations in 2023. The less lifelike or realistic the better.
The beauty of the abstract illustrations trend is that everything you produce will be completely unique to you. These abstract illustrations can be an easy way to help cut through the noise and ensure you stand out amongst the crowd.
If you use illustrations in any sort of promotional ways, such as on social media or in your company emails make sure that the meaning of your illustration isn't lost among the weirdness. Add text or a logo to clarify exactly what you're trying to communicate.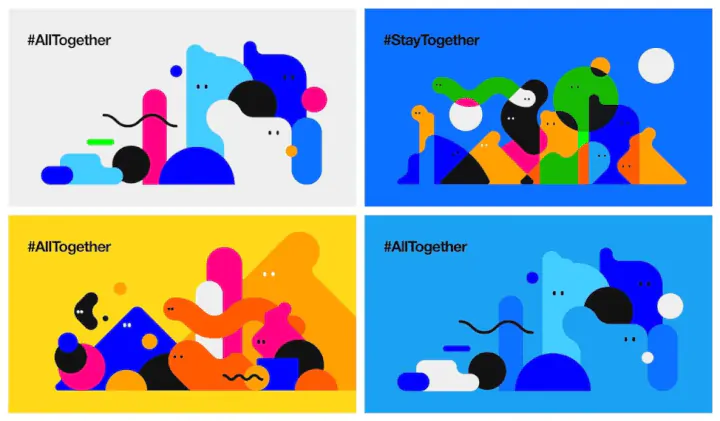 Abstract illustrations can be the main focus of your design, or your design could have illustrated elements such as a background pattern or illustrated text. If you're working for a brand or company, or have a well-established design style it's important to make sure your designs are still recognizably 'you'. Since illustrations are such a bold graphic element, using abstract illustrations might not work for everybody.
Bonus: Check out our favorite Illustrator brushes for creating stunning vector art
3. Beautiful flowing shapes and lines
Previously graphic design has embraced geometric and rigid shapes and patterns. Lots of straight lines, triangles, and harsh angles were used as graphic elements in posters, adverts, and social graphics.
But in 2023 the shapes and lines used by designers will become a lot more flowing, with much softer edges. Often trends will shift from one extreme to the other, so this backlash to harsh edges makes sense. Plus - the flowing lines and shapes work perfectly with other trends like abstract illustrations and muted color palettes.
Using flowing shapes can help make your graphics seem down-to-earth, creative, and authentic. They play well off of other big companies that use more professional and rigid designs.
Flowing shapes can easily add interest and texture to the background, to give a graphic more depth. Flowing shapes and lines will rarely be used as the focal point of a design, instead, they'll be used to enhance designs.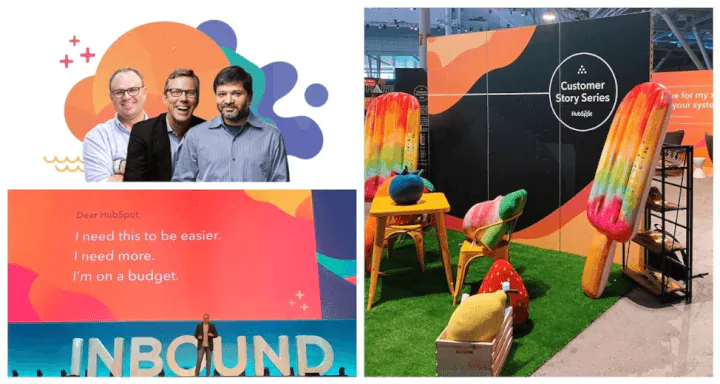 These flowing shapes and lines make great background patterns and can be used in both digital and print, and make a great graphic motif that you can use across a campaign, a series of work, or event.
Nail this trend by using a combination of circles, squiggles, and blobs. The more random-looking the shapes, the more effectively you're using this trend.
4. Heavy but simple fonts
In the past few years, designers have made use of geometric, decorative, and handwritten fonts. In 2023 fonts will become more straightforward, with the emphasis being put on using heavy or bold.
Heavy fonts are eye-catching and great for drawing attention to specific parts of your work such as a title or an important part of the text. Using a heavy font is an easy way to create a ton of contrast in your work, especially when combined with illustrations or photography.
Use a heavy font sparingly in your designs, such as when you only have a small amount of text. If everything is heavy, then nothing is heavy. Keep in mind that a heavy font can be quite difficult on the eyes in big chunks - kind of like the written equivalent of shouting at somebody.
If you only have a small amount of room, such as on a social media post, then a bold font can be the main focus of your graphic. The point of social media is to get your message across quickly and efficiently, and heavy fonts can really help with that by making short phrases feel a lot more powerful.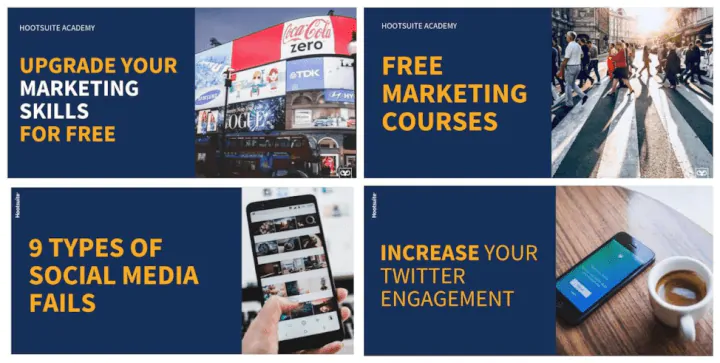 Follow these four hot trend updates and check out the best design tools to keep your things looking fresh in 2023.
Ready to boost your design skills? Take GoSkills design courses and learn skills like how to create amazing effects in Photoshop, or create vector art from scratch in Illustrator, and more!
Level up your skills
Start learning for free with GoSkills courses
Start free trial