You consider yourself pretty technologically savvy, and you spend hours consuming all sorts of digital content. You pride yourself on your organizational skills, and you love collaborating with other people.
What kind of career path could be right for you? Well, if you haven't already added a position as a digital project manager toward the top of the list, it definitely deserves a spot.
While the job market can often be uncertain in a rapidly evolving economy, one advantage of being a digital project manager is that your job is built to be remote. As more and more companies transition to remote work, the skills required for this role will be needed more than ever to manage remote teams and digital projects.
What exactly does a digital project manager do—and how can you take your first steps toward becoming one? We're digging into everything you need to know in this comprehensive guide.
Want to be a successful project manager?
Get your free ebook covering the six major aspects all project managers should know!
What is a digital project manager?
When it comes to what a digital project manager is actually responsible for, the position title itself is pretty self-explanatory.
Like any other type of project manager, a digital project manager oversees projects from inception all the way to final delivery. They're the point person for planning, monitoring, and measuring a variety of projects.
That means people in these types of roles do things like define project goals and scope (i.e. everything that's involved in bringing this project to fruition), estimate workloads, budgets, and timelines, effectively manage resources, and oversee the entirety of the project (and, of course, the project team) to ensure that it adheres to all of those standards.
A digital project manager does all of these important things—but specifically for digital projects.
The rise of remote teams means that more project managers than ever need essential digital skills to succeed at their jobs.
Digital projects have some sort of element that's—yep, you guessed it—digital. From building a new website or launching a mobile app to planning a social campaign or an email marketing sequence, there's a whole range of digital projects out there that could benefit from the watchful eye of a digital project manager.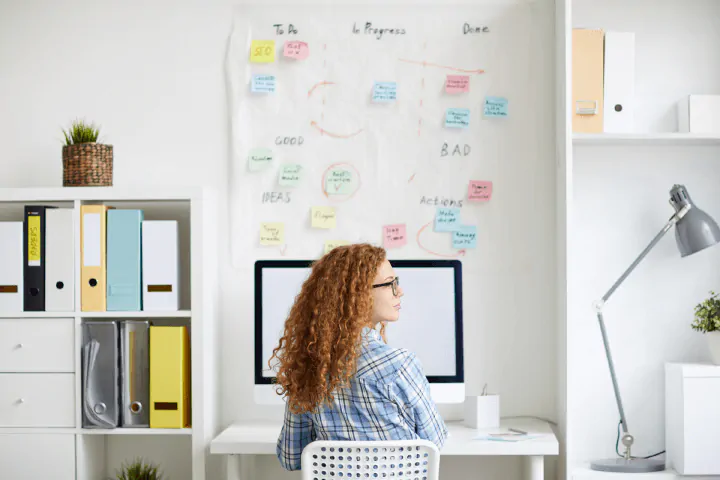 What skills do you need to become a digital project manager?
Needless to say, there are a lot of moving parts to juggle, and being a successful digital project manager requires that you have a balance of both soft and technical capabilities.
Below are some (but definitely not all) of the skills that may be required to be a successful digital project manager. Keep in mind that the qualifications and requirements of digital project managers can vary based on the industry and company.
Technical skills and knowledge that digital project managers might need:
Content management systems
Online file sharing platforms
Team communication tools
Basic content writing
Digital marketing principles
Search engine optimization
Social media marketing
Analytics
Account management
User experience
Business strategy
Soft skills and personal qualities that digital project managers might need:
Organization
Attention to detail
Self-motivation
Adaptability
Multitasking
Prioritization
Cross-functional collaboration
Communication
Conflict resolution
Problem solving
What is a typical digital project manager salary?
Being a digital project manager is a tall order. Fortunately, it offers fair pay for the work that's required.
Like any job, the salary for a digital project manager position can vary based on a variety of factors—such as level of experience, the location of the job, and even the size of the company.
However, according to data from PayScale, the average salary of a digital project manager is $65,596. Keep in mind that figure takes into account digital project managers of all experience levels. If you filter that data by only entry-level experience, you can expect to start out at a salary closer to $44,000. Once you have some experience under your belt, can snag a salary near six figures.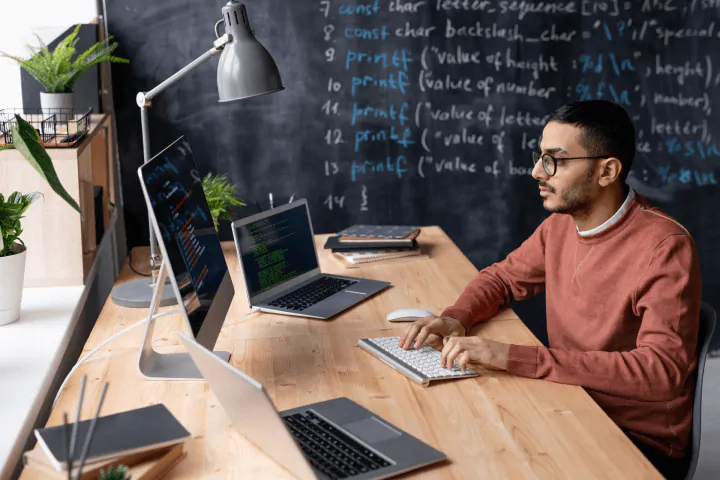 Landing a digital project manager job: Getting prepared for your job search
You've decided that a career as a digital project manager is the perfect move for you. The good news is you should have plenty of chances to get your foot in the door, as research shows that project management professionals are increasingly in demand.
In fact, recent research from the Project Management Institute predicts that the project management-oriented workforce in seven different sectors will grow by 33% by the year 2027.
It's a field that's ripe with opportunity. However, there are plenty of other people out there who are looking to break into the industry. So, how can you set yourself apart from the competition and actually land your first job as a digital project manager? Here are a few key things to keep in mind.
Tip #1: Get experience wherever you can find it
The hardest part about looking for any entry-level job is that you're short on any real-world experience that you can showcase. You end up stuck in that vicious cycle of needing experience to get a job, but needing a job to get experience.
That's why it's in your best interest to roll up your sleeves and get some digital project management experience any way you can—whether it's through unpaid work, a side project of your own, or something else. While the job market is turbulent due to the pandemic, many companies that sell online products and services are thriving, and may be your best bet right now.
Internships are another viable option for gaining some much-needed experience in the industry. Jeff Moriarty, President of JMoriarty Marketing explains, "There are so many small digital marketing agencies all over the country now, and they are always looking for help. Trust me, I own one. And I hire interns every summer." He continues,
Even if you have graduated, internships are a great way to get your feet wet.
Finally, networking and joining professional organizations can help you make some valuable industry connections, while simultaneously expanding your knowledge and giving your resume a nice boost.
Tip #2: Refine your digital project manager resume
In any sort of job search, your resume is your ticket in the door. Your goal is to present your most relevant and impressive information upfront, so that they're intrigued enough to schedule an interview and find out more about what you bring to the table.
But how do you make that happen? Well, there are a few things you can do to hopefully land at the top of that "to be interviewed" pile.
First, digital project management is one of those positions that requires just as many soft skills as it does technical skills. So, you need to present a healthy mix of those within your own career documents. Resist the urge to swing too far in either direction, or you'll end up with a resume that's either full of fluffy buzzwords or industry-specific jargon and programs.
Secondly, remember to tailor your resume for each and every job you apply for—even if they're all digital project management positions. Doing so is important, as it gives you the opportunity to inject key terms and showcase your relevant skills.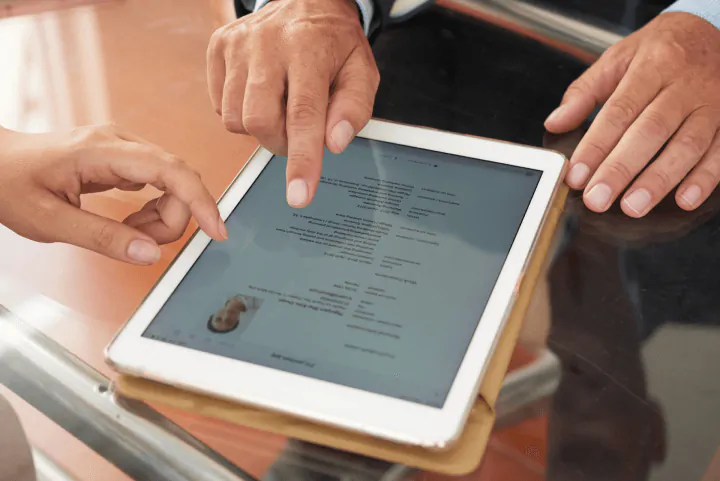 To make this happen, you need to refer back to the job description and see what types of descriptive words are emphasized in that job posting. Let's look at a quick and straightforward example for some clarity. Imagine that you found an entry-level digital project manager job description that looked something like this:
---
A forward-thinking marketing agency seeks an entry-level digital project manager to oversee a variety of creative web development projects.
Responsibilities will include creating detailed project schedules and plans, managing all communication between project team members, clients, and management, and ensuring that the project stays on track in regards to timeline, budget, and resource allocation.
Ideal candidate will have a Bachelor's degree in a relevant field and will be detail-oriented, a skilled time manager, and an effective communicator, with the ability to thrive independently and in a team environment. Two years of project management experience are preferred, but not required.
---
Now, go back and take another look at that job description. You'll see some highlighted key terms that closely describe exactly what they're looking for. Those are words that should be in your own resume (provided you honestly possess those qualifications, of course).
By incorporating those, you not only connect the dots for the employer about why you're a qualified fit, but you'll also increase your chances of getting past any applicant tracking systems (otherwise known as the scary robots who scan your resume before it ever gets in front of a human) that employer might have in place.
Of course, your experience is your experience, and it's hard to change the meat and potatoes of your career history that will be displayed on your resume. But, there are a few core places where you can make some tweaks to how the information is presented or what information you're calling attention to, including:
Your professional summary (this is your chance to tell your story!)
Your key skills section (this is a great place to inject some of those key terms!)
Your previous work experience (put your most relevant responsibilities toward the top!)
Put the work into your digital project management resume, and you'll be one step closer to wiggling your foot into the door.
Want to stand out from the crowd? Check out our guide to creating a winning video resume and the best free Word resume templates.
Tip #3: Prepare for common digital project manager interview questions
If your resume does its job and impresses that employer, then you'll be called in for an interview, either via video call or in person, depending on the circumstances. Here's where the nerves can really kick into overdrive.
First of all, remember that the interview isn't a "you vs. them" scenario. They called you in for that meeting because they like you, and in all honesty, it's way easier for them if the interview goes well and they want to hire you. So, you're on the same side—even if it doesn't always feel like it.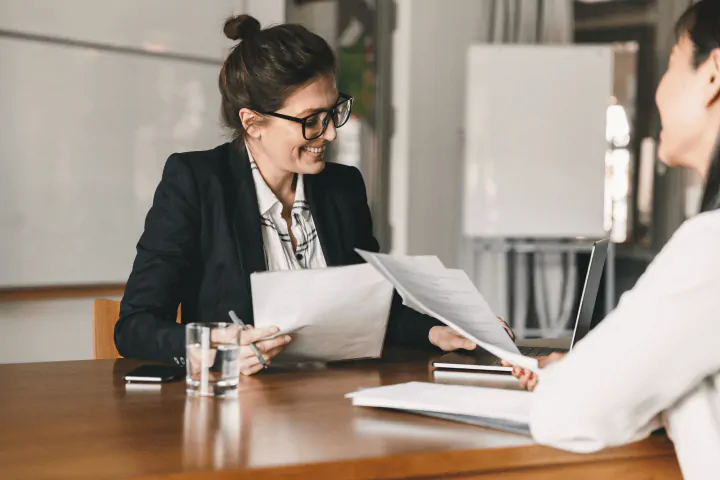 Next, you can squelch some of those nerves and prepare to be even more impressive by working through your answers to some common digital project manager interview questions.
There's no way to know for certain what you'll be asked until you're actually in that interview, but below are a few questions—both general interview questions and project management-specific prompts—that you'll want to be prepared to answer.
General interview questions:
Can you tell me a little bit about yourself?
What interested you in our company?
What interested you in this position or industry?
What three skills do you possess that will make you successful in this role?
What's one area you're working on improving or developing?
Do you have any questions about our company or this position?
Project management-specific questions:
What steps would you take if a project fell behind schedule?
Can you provide an example of a time when you resolved a conflict between your team members?
How would you respond if a team member wasn't pulling their equal weight?
Can you tell me about a time when you needed to start a challenging project that you had no idea how to begin?
How do you figure out what motivates the individual members of your project team?
What tools and systems do you rely on to keep projects on track?
If you need help answering any of the interview questions above, check out our in-depth guides:
If you're prepared, you'll have a much better chance of success in your hunt for a digital project manager job, but remember that you might just need to be patient, especially in the current economic climate. Polly Kay, Senior Digital Marketing Manager at English Blinds explains,
It can take time to land your first role and you're unlikely to get lucky the first time, so keep learning, use the feedback provided from rejections, and don't give up too easily.
Remember to keep your chin up if and when you get turned down. Persistence is key when it comes to finding and landing your dream job.
Next, we look at how you can be a big success as a digital project manager once you've landed the role.
Succeeding as a digital project manager: 5 tips from the experts
You did it—you managed to land your first role as a digital project manager, and now you're ready to make a name for yourself and knock things out of the park.
We connected with a few different digital project management professionals to get the lowdown on how you can do your very best in your new role so that you can impress your employer and thrive in your career.
1. Find a reliable mentor
Even though you've done the tough part (ahem, actually landing the job), it's important to keep in mind that you're still new to the industry. You're bound to come across questions and challenges, and a mentor can help you in all sorts of situations.
"Either this is a manager or someone else who can introduce you to the specific knowledge, that can give you a boost with regards to your progression," says David White, Senior Project Manager with Best Response Media. "Being a digital project manager means wearing lots of different hats. While you change them, it's good to have someone you can go to for advice and talk about new ideas." He continues,
Having a mentor helps you make fewer mistakes when managing projects and hopefully exposes you to best practices when it comes to processes.
Where can you find one? White recommends heading to industry conferences and events and actively networking with other people in your field. "There are always people willing to help fellow digital project managers," he says. "You never know, it could help you find that next job when the time comes." Many conferences are switching to a remote format during the pandemic, so there is still a chance to connect and interact online.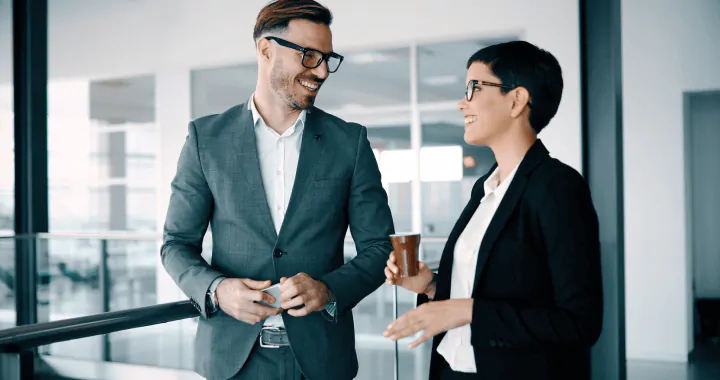 2. Regularly solicit feedback
Similarly, when you're new to an industry, you don't know what you don't know—which means you're going to need to be proactive about soliciting feedback and constructive criticism from the people around you.
"Being new to the field, you may not always have the technical knowledge necessary to deliver a killer project," shares Kacper Raszkiewicz, Product Manager at ResumeLab. "So, always have your ear to the ground. Collect feedback, ask for clarification points, and in some cases, challenge team members' ideas."
In your performance reviews or one-on-one meetings with your manager, ask what areas you could improve to become even more effective in your position. During your project wrap-up conversations with your project team, leave the floor open for everyone to share what went well—and how that project could run even smoother next time. Raszkiewicz adds,
Basically, become the Swiss Army knife of feedback extraction because the more you know, the better decisions you'll make.
3. Pursue learning and absorb knowledge
The art of soliciting feedback all ties into a larger concept that's important when you're breaking into any new role, including digital project management: you need to be a sponge for knowledge and new ideas. Take any opportunity that you have to learn something new or develop a skill.
The project management industry is always evolving, and it's important that you keep up to date with the latest industry standards. Obtaining project management certifications like CAPM, PMP and PMI-ACP can help you master the skills you need for your role, while simultaneously making your resume more attractive.
It can also be helpful to dig down and learn more about each of the unique skill sets that you'll be managing as part of your digital projects. For instance, if you find yourself working with spreadsheets a lot, taking an online Excel course will save you a lot of time and help you get your work done faster.
"Project managers tend to be generalists because they're required to wear so many different hats when helping to execute work," says Celeste Hause, Project Manager at Portent Digital Agency. She advises,
As much as possible, develop your skills in various areas within your specific industry through courses and certifications.
"If you're frequently working with developers and content producers for example, take a course in WordPress to establish a solid understanding of their day-to-day," she continues. "You don't need to know everything, but you will need to understand the work enough to communicate status and next steps. This knowledge will help you anticipate roadblocks and mitigate any issues later on."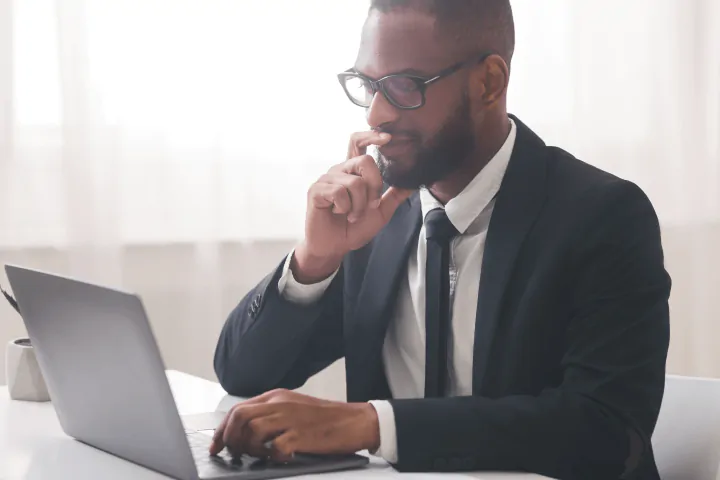 Finally, give yourself some peace of mind (and the wiggle room to learn new things) by recognizing that there's no way for you to know it all right away (or maybe ever).
"None of us knows everything," encourages Kimberly Scholten, Senior Marketing Coordinator at Odd Dog Media. "Mess something up? Own up to it and highlight what you've learned from it. Don't know how to do something? Research it yourself first, get as far as you can get, then ask for help from a peer or more seasoned PM." She adds,
If you're brand new to project management, no one expects perfection, just be hungry to learn!
4. Be solution-focused
That research piece of the puzzle is important. While there's nothing wrong with knowing your limitations and asking for help (in fact, it's encouraged!), the best project managers need to be self-driven and resourceful—which means they need to take initiative to think through problems before looping in someone else or complaining about sticking points. Scholten's advice is to:
Bring solutions, not problems, to the attention of your team and your employer.
"Does every web development project keep breaking down at a certain point in the process? Take note, think it through, and suggest a new approach to test. Focus on what isn't working only long enough to find a way that does."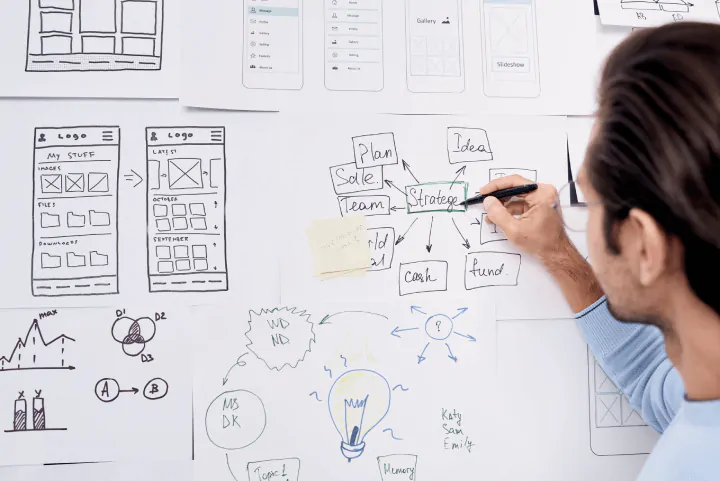 5. Invest the time to get to know your team
Finally, when you're a project manager, it's tempting to get tied up in the details. You're the keeper of the schedule. The master resource juggler. The one tasked with keeping everything on track.
But, keep in mind that it's not only the logistics that are important—you're managing real, live people who deserve some of your time, energy, and consideration. Nooria Khan, Digital Project Manager at GigWorker says,
Timelines and budgets are important, no doubt about that, but you have to focus on people and spend time getting to know your team and building rapport. That's the fun part of the job.
Ready to make a name for yourself as a digital project manager?
As our lives become increasingly digital, this is a rapidly growing industry—and digital project manager jobs are highly sought after.
But, you can't wait for one to just fall into your lap. You need to be prepared to take ownership over your own career journey by familiarizing yourself with the industry, leveling up your skills and knowledge, and preparing to stand out in your job search.
Put all of this expert-back advice to work, and hopefully soon you'll be thriving in a career that you love.
Take your project management skills up a notch with GoSkills courses. You'll learn all the essential skills you need to plan and manage projects, and prepare for credentials like the CAPM and PMP certifications. Try all GoSkills courses for yourself today, with a 7 day free trial.
Prepare to get certified in project management
Start learning today with GoSkills courses
Start free trial