You're starting your job search, and you're feeling ready to tackle things head on. You've given your network a heads up that you're looking for a new opportunity, you knocked the digital cobwebs off of your LinkedIn profile, and you've bookmarked some of your favorite job boards.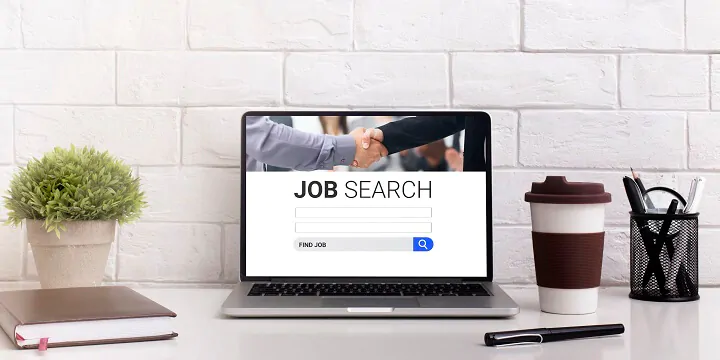 Yet, there's another daunting task that you need to take care of: creating or updating your resume. You've been staring at a blank document for nearly 10 minutes, just wondering what the heck you should put down on that page.
Sure, you'd have plenty to say if you had years of experience under your belt. But, whether you've just graduated or are making a career change, you're totally new to this industry and don't have a ton of relevant work history to showcase.
You're stuck in that vicious cycle that way too many job seekers are familiar with: you need experience to get a job, but you need a job to get experience. Now what? Cue the groans, eye rolls, and exasperated sighs.
Let's explore how to write a resume with little experience.
Want to learn more?
Take your soft skills to the next level with our comprehensive (and free) ebook!
How to write a resume with little experience: 7 must-know tips to get to the top of the pile
Yes, figuring out how to write a resume with little experience can be a disheartening exercise, but it's certainly not an insurmountable challenge (after all, everybody starts somewhere!).
Let's cover some strategies you can use to call attention to your best attributes and get yourself one step closer to landing the interview — and maybe even the job.
1. Take a fine-tooth comb to the job description (and use those keywords!)
It's tempting to think of your resume as your personal sales sheet of sorts. You feel like you need to cram every positive thing about yourself (from your dozens of skills to your numerous accomplishments) into those margins, so you can seem as impressive as possible.
But here's what you need to remember about your resume: it's not designed to share everything about you. It's meant to demonstrate relevance to whatever job you're applying for.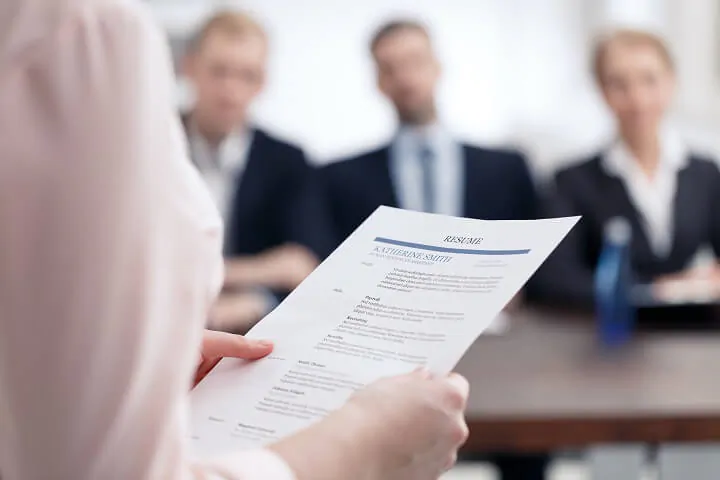 Basically, your resume connects the dots for that hiring manager and shows why you're a no-brainer fit for that open role. That means that you should be tweaking and tailoring your resume for every single job you apply to.
What exactly does that mean? You'll start by taking a super close look at the job description — seriously, print it out and grab a highlighter. Now, look for requirements, responsibilities, and skills that are emphasized. For example, perhaps you see several mentions of "being a team player" and "collaborating with a team."
Obviously, the employer has made it clear that teamwork is an important competency for whoever fills that role, so that's something that should be emphasized on your own resume (provided you honestly possess that skill, of course).
List "teamwork" or "collaboration" as a bullet within your skills section, and include your ability to thrive in a team setting in your summary (don't worry, we'll cover both of these sections in detail a little later).
Not only does using this strategy clearly draw parallels for the hiring manager, but it will also help you make it past any Applicant Tracking Systems (ATS) the employer might have in place.
These systems are the scary robots who scan your resume before it ever makes it in front of human eyeballs. To put it simply, if you don't have the correct keywords that have been predetermined by the company, you won't make it through that initial filter. It's yet another reason why tailoring your resume for every single job is an important habit to get into.
2. Get creative and explore different resume structures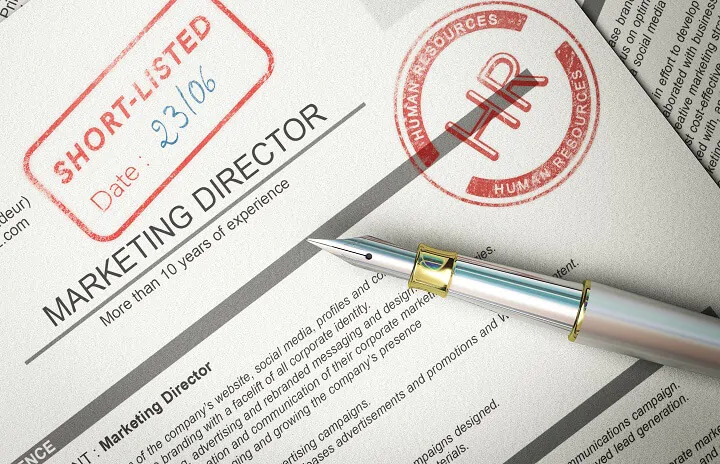 You're probably most accustomed to seeing what's called a chronological resume format, where the bulk of your document is dedicated to your past work experience — with your most recent position at the top, and then you move backwards from there.
While that's the most common format, it doesn't mean it's the best one for you. If you don't have a ton of relevant work experience to highlight, then why would you want the majority of your resume to be dedicated to that history?
Instead, look at using what's called a functional or a skills-based resume. This format includes a lot of the tried and true resume sections you've come to expect (like a summary and education), but it draws less attention to your work history and more attention to your skills.
Using this structure, you'd bucket your skills into different categories. For example, if you're applying for your first digital marketing role, perhaps you'd identify the following categories of skills:
Social Media Management Skills
Analytics Skills
You'd list those categories on your resume, and underneath each you'd dedicate a couple of bullets to talking about what you bring to the table in that category. Here's a quick peek at what that could look like for one of these categories:
Social Media Management Skills:
Experience using a variety of popular platforms (including Buffer, Hootsuite, and Sprout Social) to manage and monitor numerous social media accounts.
Created a comprehensive social media marketing plan for Sacramento State University's campus-wide volunteering day.
Pretty impressive, right? Especially when you consider that neither of those bullets relate to this person's work history — those were skills and accomplishments they picked up through things like coursework, extracurriculars, and volunteer work.
That's the beauty of a skills-based resume. It allows you to shine the spotlight on your most relevant and notable qualities, even if they have nothing to do with your work history.
Of course, you should still list any previous jobs to show that you have work experience. But, those can be listed at the bottom of your resume with very little detail like this:
Waitress | ABC Bar and Grill | Sacramento, CA | Sept. 2018 - Dec. 2019
Customer Service Representative | Company XYZ | Sacramento, CA | June 2017 - July 2018
---
Are you too intimidated by starting with a blank document? Grab a free Microsoft Word resume template right here. Yep, there's even a skills-based one you can use.
---
3. Think outside of the box (and your work history)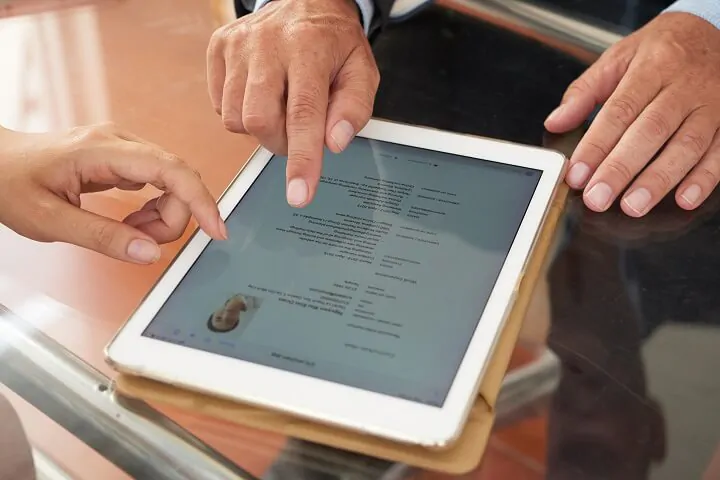 That leads us right into another important point: don't get so hung up on only your work history. It's tempting to feel like your previous roles and positions are the main things that employers care about. But, that's not necessarily true.
What they really want to know is that you have the skills and knowledge to succeed in that role — and it typically doesn't matter to them as much how you went about getting that knowledge.
Were you involved in a bunch of extracurricular activities? Are you committed to volunteer work that allows you to try new things? Do you keep yourself busy with a bunch of side hustles or passion projects? Have you advanced your education and skills development through online courses (like you can do with GoSkills)?
You don't need to earn a paycheck from something in order to include it on your resume. The above are all worthwhile endeavors and accomplishments that you can showcase to demonstrate relevance. So, don't fall into the trap of only thinking about your day jobs, and challenge yourself to get creative.
Additionally, if you have supplemental materials (whether it's an online portfolio, a macro you created in Excel, or an app you designed in your free time) to include with your resume, don't hesitate to send those in too. Those materials provide hard evidence that you don't just talk the talk — you can actually walk the walk too.
4. Use a professional summary to set the stage
If you're still using an objective statement (that's the quick line that says something like, "Recent graduate seeks entry-level position in the digital marketing field") at the top of your resume, you can go ahead and kick that to the curb right away.
Objective statements have gone by the wayside in the job search, because they really don't do anything but state the obvious. Everybody who's applying for a job has the same objective: to get the job they're applying for. Otherwise they wouldn't bother tossing their hat into the ring.
Instead, opt for a professional summary. It's a short paragraph (usually about three to five sentences without using any personal pronouns), that brings all of your most relevant skills right up front and introduces you as a candidate.
Particularly if you're someone without a lot of relevant experience, this summary gives the hiring manager your greatest highlights, and also arms them with some context to keep in mind as they're reviewing the rest of your document.
Sticking with our digital marketing example, here's a look at what a summary statement might look like:
Recent graduate of Sacramento State University with a Bachelor's Degree in Marketing Communications and a minor in Graphic Design. Proficient with a variety of marketing tools and programs, including Adobe Creative Suite, Google Analytics, Mailchimp, and more. Highly self-motivated, skilled communicator, and a dedicated team player.
Keep in mind that this is another place where you should be referring back to the job description. Any must-have things you see listed there should be injected into your own summary, so you hit the hiring manager with that information right away.
5. Give yourself the six second test
The average recruiter or hiring manager spends only six seconds reviewing your resume before deciding how to move forward. That's it. Count to six right now, and you'll realize that's barely any time at all.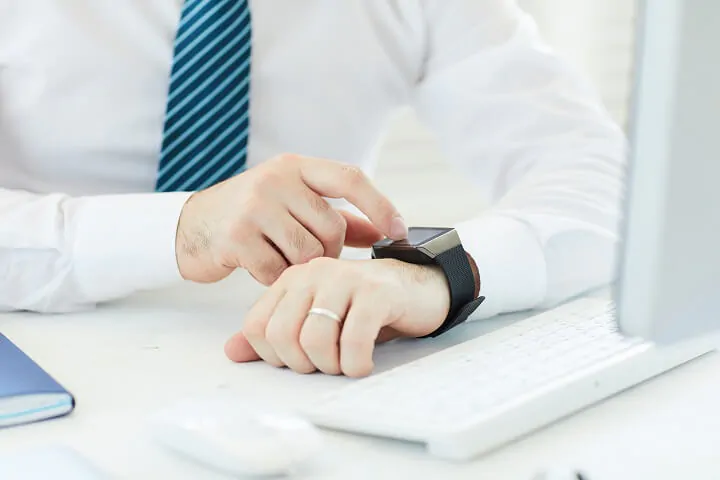 That's one of the many reasons why it's so important to make sure that you're focusing on relevance and impact. Your resume should only be one, single-sided page and you need to make sure that it's easily skimmable — since most hiring managers are just going to scan it for the information they most want to see.
Yes, heat map studies show that they are going to look at your work history. However, they also pay close attention to your education. So, provided it's relevant for the roles you're applying to, include your education near the top with a bold header, so that employers can quickly spot those details.
Once you have a rough draft of your resume in hand, set a timer for six seconds and take a look at your own document. Is it easy to read? Is it neatly organized and digestible? Can you get a grasp of the nuts and bolts in a short amount of time?
Really challenge yourself and be honest here. The better your resume does during those six seconds, the higher your likelihood of ending up in the "to be interviewed" pile.
6. Lean on your cover letter to tell your story
Your resume does most of the legwork, and it's really your golden ticket in the door for a job interview.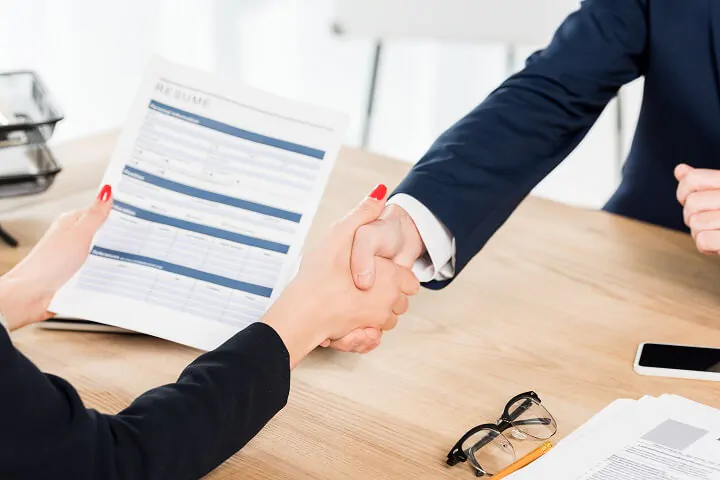 But, let's face it — it's tough to capture who you are as a professional in the confines of sentence fragments and bullet points.
Particularly for career changers or people with little experience, a cover letter can be a great addition to the materials you submit with your job application. It allows you to not only use personal pronouns, but also to tell more of your story and fill in any of the gaps or questions that might come up based on your resume alone.
The best way to think of your cover letter is as a trailer to a movie. Use it to highlight your most impressive and relevant qualifications, so that the hiring manager wants to review your resume in detail for more information.
Struggling to figure out what to include? In addition to turning your attention to the job description (remember, that's your best friend here), ask yourself this: If you could only tell the hiring manager for that position three things about you, what three things would they be? Those are elements you should definitely incorporate into your letter.
---
Want to make writing your cover letter even easier? Check out this template.
---
Want to learn more?
Take your soft skills to the next level with our comprehensive (and free) ebook!
7. Proofread your resume (and then proofread it again)
Whether you're somebody with decades of experience in your field or you're just getting your feet wet, it's important to proofread your resume carefully. Extremely carefully.
77 percent of hiring managers say that typos or bad grammar are instant deal breakers when they're reviewing resumes from candidates. You'd hate for a misspelled word or misplaced period to be the reason you're destined for the recycling bin.
When you've been staring at your own resume for hours, it's way too easy to miss small mistakes (particularly the ones spell check doesn't point out). So, try reading it backwards — from the bottom up. This will force your brain to focus on each individual line and make you far more likely to catch any blunders.
Want to be extra safe? Have a friend you trust review it too. In addition to providing some helpful feedback about the actual content, they can help you spot any mistakes that snuck past you. After all, there's nothing more embarrassing than saying that you're "detail-oreinted."
Don't have a lot of experience? Your resume can still set you apart
Writing your resume is probably not something you'll ever look forward to, but it can feel extra daunting when you don't have a lot of relevant work history or experience to showcase.
The worst thing you can do is to count yourself out of the running for a position simply because your past jobs don't line up perfectly. If you still feel that you have skills and knowledge that qualify you for that position, it's worth applying with a resume that shows what you're made of.
Use the above tips to create a document that captures all of your best qualities and minimizes the not-so-pertinent ones. You'll be one step closer to scoring that interview invite. Good luck!
Online courses are a great way to build your knowledge while also beefing up your resume. Check out GoSkills courses now to expand your learning horizons and stack your resume with impressive skills.
Gain the soft skills employers want
Start learning for free with GoSkills courses
Start free trial