You've decided it's finally time to roll up your sleeves and start your hunt for a brand new job, and in order to do so, there are a couple of things you know you'll need in your arsenal.
Beyond knocking the cobwebs off your LinkedIn profile and settling on the perfect interview outfit, what's the one major tool you need in order to be successful in your job search? You guessed it: your resume.
When going through the painstaking process of refining your own resume, you'll often find yourself pondering the same questions: What do employers actually care about? What resume credentials do they most want to see?
Read on to find out how to best showcase your credentials to impress.
Want to learn more?
Take your soft skills to the next level with our comprehensive (and free) ebook!
Wait… what exactly are credentials?
When it comes to resume credentials, it's easy to get confused. In fact, the word credentials has two different meanings when it comes to your job search.
First, there are formal credentials—those professional qualifications and designations that enable you to pin some extra letters on at the end of your last name (think PhD or MD, for example). As Merriam-Webster's definition puts it:
Testimonials or certified documents showing that a person is entitled to credit or has a right to exercise official power; A doctor's credentials.
But, there are also all of your other, less rigid credentials—a term that could apply to any sort of skill, expertise, or characteristic that qualifies you for a particular role. Here's Merriam-Webster's other definition:
Something that gives a title to credit or confidence; The applicant with the best credentials.
If you were a marketing professional with five years of work experience and strengths with Google Analytics, you might possess the right credentials for that job, for example (despite not having any recognized certifications or designations).
Whew! Are you still with us? If you're feeling confused, there's no need to start huffing and puffing into a paper bag quite yet.
We're going to do a deep dive on resume credentials—yes, both the formal and the not-so-formal ones—and share all of the nitty-gritty details on how you can present yourself as a seamless fit for that position you're so eager to land. Let's get started!
All about your formal credentials
Let's start with the first piece of the puzzle: any formal credentials that you possess.
If you're one of those people that took one look at this section and thought, "Oh no, I don't have any formal credentials—I'll never get a job!", don't panic. Not everybody has those fancy acronyms that follow their names, and that's perfectly OK. They aren't a requirement for everyone.
But, if you're in a field where those credentials are expected (maybe you're a CPA or a PMP, for instance), then you need to know how to properly showcase those qualifications of yours.
Where should you list them?
You worked hard for those designations, and you want to highlight them on your resume. But, where? Where exactly is the appropriate place to put them?
This can vary, depending on what sort of qualification you're talking about.
Here's one golden rule you can abide by: The only credentials that deserve to be listed after your name at the top of your resume are doctorate-level academic degrees and highly-specialized designations that indicate you're qualified to work in a specific industry (such as an RN or a PE).
All of those other things—whether it's your master's degree or a less-rigorous certification—can be listed in other areas of your resume, such as your summary or your education and professional certifications sections.
"If you are in doubt about whether to include a specific credential, it is better to omit it from the top line and mention it in the summary," warns Debra Wheatman in an article for Careers Done Write.
The main point is, you want your name to be easily recognizable at the top of your document—which will be tough if you add tons of different acronyms. Reserve that space for only your most prestigious and industry-required credentials (if you have them).
Which ones should you list?
We know what you're thinking—you should list them all. The more fancy letters, designations, awards, and certifications you can pack into your document, the better off you'll be. But, that's not always the truth.
When it comes to crafting a solid resume, it's all about separating the wheat from the chaff. When you have limited real estate, you need to place your focus on including only the information that's most pertinent for that job.
What does that mean for your credentials? Before listing them on your resume, you need to ask yourself this question: Will this specific employer care about this qualification?
If you don't immediately respond with a resounding "yes!", then it's probably best to skip that bullet or replace it with something that will better elevate your candidacy for that particular role.
Remember, you can have impressive qualifications—but, that doesn't mean they're equally impressive for that specific job. Prioritize relevancy over perceived prestige.
Boosting your credibility: presenting yourself as a qualified fit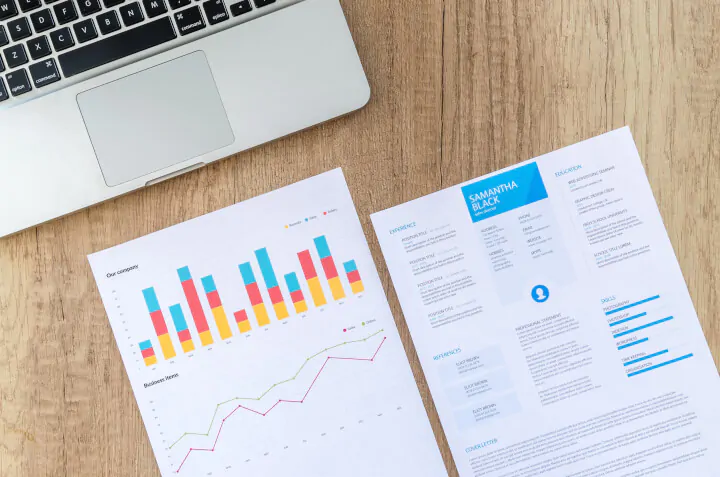 That just about covers the more formal resume credentials. But, what about everything else? What about those other skills and experiences that are important—but don't get you a fancy title or designation that you can use to impress people at dinner parties?
Rest assured, those carry just as much importance (if not more, in some cases). Here's what you need to know to give your resume a major credibility boost in the eyes of that discerning hiring manager.
1. Leverage the job description to your advantage
Creating a resume can be a pain. With that in mind, it's tempting to create just one paint-by-numbers document and blanket the world with it.
However, that's not your best approach. When your goal is to present yourself as a seamless fit for a specific role with a specific employer, that generic method of applying blindly won't do you any favors.
Instead, you need to tailor your resume for each and every job you apply for.
"Submitting the same resume for every position can't possibly meet each employer's individual requirements," explains Kim Isaacs, a resume expert, in an article for Monster. She continues,
If you want to grab hiring managers' attention, you need to give them what they want. You must take the time to tailor your resume to each employer and its goals to strengthen your chance of getting noticed.
The best place to get started is by taking a fine-tooth comb to the job description while paying attention to certain things like:
What key words pop up again and again?
What major tasks will this role be responsible for?
What qualifications do you possess that are non-negotiables?
What qualifications do you possess that make it into their "preferred, but not required" category?
With that information in your back pocket, you'll be able to inject those things (honestly, of course) into your own resume.
This not only grabs the attention of the hiring manager, but echoing keywords and phrases from the job description also increases your chances of getting past any pesky robots (better known as Applicant Tracking Systems) that employer might have in place.
When an estimated 90% or more of large companies use ATS to help with their hiring efforts, this is a step you simply can't afford to skip.
2. Focus on results
There are plenty of cliches that are listed on nearly every resume. That the candidate is a skilled communicator, an excellent time manager, a strong leader, and a great team player.
Those sorts of traits seem impactful. But, here's the truth: They're just buzzwords, and most hiring managers eyes are going to skip right over them. In fact, a reported 50% of recruiters will reject a candidate if his or her resume is stuffed full of cliches.
So, what should you do instead? Rather than cramming your document full of those buzzwords and standard responsibilities, focus on results. Don't just share what you did—share what that task achieved.
Let's look at an example for some clarity. Here's an example of a bullet point that isn't results-focused:
Coordinated the redesign and relaunch of the company's new website.
Here's how you could alter that bullet point to make it stand out a little bit more:
Elevated the company's digital presence and reinforced relationships with customers by coordinating a successful redesign and relaunch of the website.
Remember, employers don't care about what they can do for you (brutal, but true). They care about what you can accomplish for them. It's important that you call attention to the value you bring to the table.
3. Quantify your bullet points
Here's another thing that can further strengthen your bullets: quantifying them (or, in other words, incorporating any necessary numbers).
Anybody can say that they're skilled at something. But, by including important facts and figures, you're providing evidence to show that you're skilled at something. That goes a long way in the eyes of hiring managers.
You won't be able to add numbers to every single one of your resume bullets, and that's fine. However, if there's a place where you can add impact by incorporating a number? Don't hesitate to do so.
Here's an example of a bullet before it's been quantified:
Assisted with the creation of monthly company newsletters and worked to increase subscriber base.
And, here's how numbers can make that bullet far more impressive:
Increased newsletter subscriber list from 1,500 subscribers to 3,000 subscribers in a three-month period, which led to a 14% increase in revenue.
See how much stronger that is? Again, it won't be possible in all scenarios. But, if you have some statistics at your disposal, work them in where you can.
4. Think outside the box of traditional experience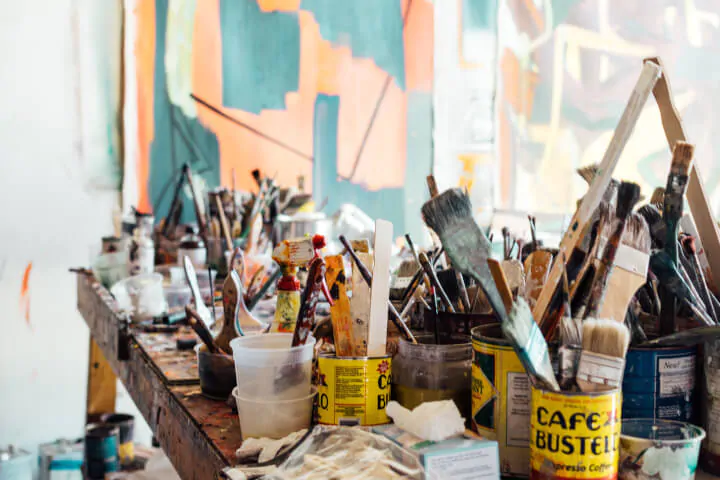 Boosting your resume credibility is easy when you have a wealth of experience and a vast array of skills under your belt. But, what if you don't have much to boast about? Whether you're brand new to the workforce, took a long break, or are making a career change, crafting a strong resume becomes even more of a challenge.
It's during those times that you need to get a little creative about the experiences and credentials you're willing to include.
While it's easy to think that you can only feature full-time, paid work on your resume, that's not the case. Things like side projects, internships, and volunteer work are all great ways to gain experience—and absolutely deserving of a spot on your resume.
Not quite convinced? 41% of hiring managers consider volunteer experience to be equally valuable as paid work.
So, think outside the box and include some of those not-so-traditional experiences you have. If they're relevant to the position, they'll help you prove that you're a great fit—even if some of your more formal experiences don't quite fall in line.
5. Proofread (and then proofread again)
Think proofreading has nothing to do with your credibility? Think again. Nothing will get your resume tossed into the trash can faster than a glaring typo or spelling error.
59% of recruiters will reject a candidate just because of those types of mistakes. Yet, a whopping 58% of resumes still contain typos.
That's not how you want to stand out, which means you need to dedicate the time to proofread your resume carefully before ever hitting that "submit" button. Read it from the bottom to the top to force yourself to pay attention to each individual sentence. Or, enlist the help of a few grammar-whiz friends who can take a look for you.
Letting those errors slip through will make you look sloppy—which isn't what you're going for when claiming how "detail-oriented" you are.
Another thing to check when reviewing your document? Ensure that it's easy to read and look at.
The average recruiter will only spend six seconds (yes, only six!) looking at your resume, so you need to make sure it's as easy to skim as possible. That means plenty of bullets, short sentences, section headers, easy-to-read fonts, and enough white space to avoid giving that recruiter a headache.
Over to you
When getting started on your own job hunt, you know a strong resume is the first thing you need prepped and ready to go. The idea of getting started on crafting that document can be intimidating, particularly when you're feeling confused about your resume credentials.
Fortunately, this guide can help. Put it to work, and you're sure to wind up with a solid resume that keeps you far away from the recycling bin and instead earns you a spot in that coveted "to be interviewed" pile.
Looking for the perfect resume templates to showcase your skills? Check out our free resume templates you can customize in Microsoft Word or Photoshop.
And if you want to brush up on your business writing skills for your resume, cover letter and more, our business writing course can help.
Have any of these tips helped you with your job hunt? We'd love to hear from you! Send us an email or reply in the comments below.
Gain the soft skills employers want
Start learning for free with GoSkills courses
Start free trial