Let's face it — being a small business owner isn't always easy. In fact, it hardly ever is.
You need to effectively lead a team. You need to make big decisions that have a significant impact on the future of your business. You need to juggle dozens of responsibilities at once.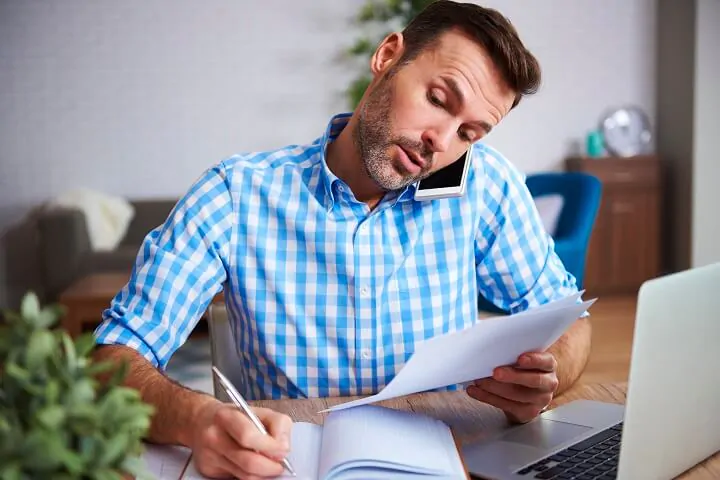 On top of that, there's so much you need to know that it can be overwhelming. You feel like you need to be an accountant, a human resources professional, a project manager, a customer service representative, and a sales expert all in one.
How can you get all of the knowledge you need as efficiently as possible? Well, some of the best courses for small business owners can help.
14 best courses for small business owners
Ready to start learning? You're in luck. We've rounded up 14 of our best online business courses in the areas of finance, productivity and project management, sales and marketing, and on soft skills and business tools.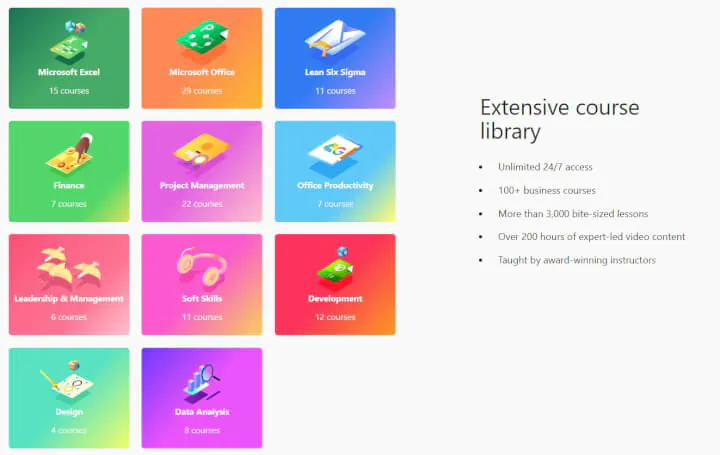 If you're looking to level up your skills as a business owner, these courses can help you master everything from Microsoft Excel to public speaking.
The best part? You don't need to keep all of this knowledge to yourself. GoSkills makes it easy to put learning at the center of your company's culture — meaning that you can encourage your employees and team members to partake in these courses as well.
Finance courses
Not a numbers person? We get it. But keeping an eye on your financials is crucial for ensuring your business is healthy and strong. These courses can make that process far less intimidating:

The world of finance is full of complex terminology and concepts that can make your eyes cross. This course is geared toward professionals who don't consider finance to be their strong suit. Over 16 lessons, it covers important topics such as budgeting, estimating, and interpreting financial data.

Excel is a powerful tool for forecasting your company's performance and using that data to make decisions. These practical tutorials start with the fundamentals of a good financial model before equipping you with other skills — from layouts or conditional formatting to keyboard shortcuts and security tips — to help you become a financial modeling pro.

When it comes to bookkeeping, you'll be hard-pressed to find software that's more beloved than QuickBooks. However, there are still some features and elements that can be intimidating to newbies. This course will get you comfortable with performing a ton of different tasks using QuickBooks Online, so you can really use it to your business' advantage.
Business tools courses
In today's technology-obsessed world, it seems like there's constantly a new program or piece of software to master. Let's stay focused on the basics and cover three different business tools you'll want to know the ins and outs of.

Excel has tons of different use cases for your team's projects or your entire small business, but dipping a toe in can be intimidating. This course includes both basic and advanced training so you can become a better, faster, and stronger Excel user — regardless of how much knowledge you're starting with.

Microsoft Word might seem like a basic word processor, but it's capable of so much more than you're likely giving it credit for. With more than 62 lessons, this course will familiarize you with all of Word's features and show you how to create professional-looking documents (without fighting with margins or that taunting blinking text cursor).

If you prefer cloud-based programs, then this course is the better fit for you. Packed with practical tutorials, these lessons will equip you with what you need to know to effectively use Google Drive, as well as apps like Google Docs, Sheets, Slides, and Forms.
Productivity and project management courses
As a business owner, you know that time is money. These courses will help you and your employees streamline your processes and amp up your productivity so you can work smarter instead of harder.

If you or anyone on your team is responsible for overseeing projects, this course will help keep things on track. It covers important principles like project initiation and closeout, scope, schedule and resource planning, project execution and control, plus more.

Ready to conquer your to-do list? This course helps you use popular tools to optimize your workflows and get more done in less time. You'll learn how to set goals, monitor your progress, and identify where you're wasting precious hours.
Sales and marketing courses
As a business owner, you aren't just responsible for keeping your business running — you're also the one heading up business growth. These courses can help you focus on closing sales and keep your business moving forward.

Whether you're the one handling sales for your business or you've brought on a team member to land more deals, this course covers eight steps to help you reach prospective customers, craft an effective pitch, and ultimately grow your business (and your revenue).

Effective marketing involves so much more than occasionally posting to social media. From understanding advertising frameworks and digital content to identifying your ideal client and crafting a marketing plan, consider this your thorough yet manageable deep dive into the world of marketing.
Leadership and Soft skill courses
Technical competencies carry a lot of weight for both you as the business owner and the members of your team. But ultimately, soft skills matter too. It's these less-tangible qualities that make us effective communicators, thoughtful collaborators, and successful professionals. Here are a few courses to help you advance your soft skills.

Maybe you want to brush up on your leadership skills as you manage your entire team and business. Or, maybe certain employees are moving into management roles and you want them to feel ready to step up to the challenge. This course offers the knowledge that you need to lead high-performing teams (with as little conflict as possible).

Writing is everywhere in the business world — from emails between you and your employees to the proposals you send to your clients and customers. This course digs into personal business writing, internal communications, and customer-facing correspondence to help you put pen to paper (or, you know, your fingers to the keyboard) with confidence.

Excellent customer service is at the heart of every thriving business, which makes this course a must for both you and your employees. You'll learn how to pick up on verbal and nonverbal cues, how to build rapport and forge strong relationships, how to address customer problems, and plenty more.

You've likely heard the clichés about how much people dread public speaking. And, if you and your team members relate to those, this course can ease your anxiety and equip you with what you need to know to captivate an audience — whether it's during a small team meeting or a big presentation.
From the mechanics of public speaking to how to pull together compelling PowerPoint presentations, you'll learn what you need to know to become a public speaking whiz.
Why is training for small business owners important?
You have a lot on your plate as a small business owner, and we can understand if you think that these types of online business courses for entrepreneurs are yet another thing to add to your lengthy to-do list.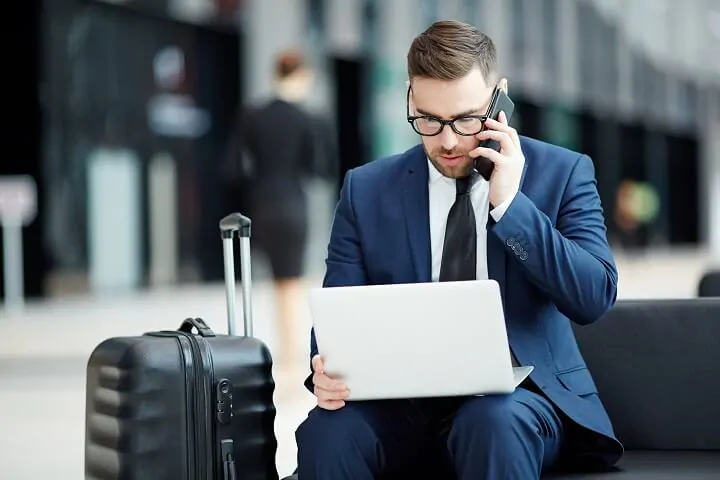 However, investing in your own training and development offers a number of advantages for both you and your business:
Expanded skill set: Running a business is a constant learning process, and participating in different small business training programs and courses helps you expand your knowledge and improve as a professional and business owner.

Increased productivity: As you build expertise, you'll become more proficient and even faster at many of the aspects of business ownership — whether it's pulling together a polished document in half the time or understanding how to avoid rework on projects. The result? Improved productivity for you and your entire team.

Greater fulfillment: When you lead the charge of your own business, there's no structured development path. You aren't working toward a typical raise or promotion. Investing in your own professional development can add to your sense of purpose and lead to a far more fulfilling and rewarding career.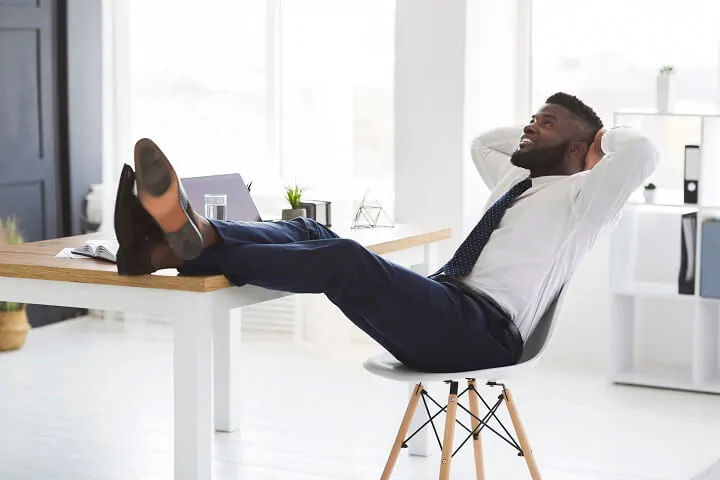 While this type of training for small business owners offers numerous benefits for you alone, it's also worthwhile to offer these types of learning and development opportunities to your employees.
When you provide them with opportunities to pick up new skills, you can experience the following benefits:
Improved employee retention: Research from LinkedIn found that 94 percent of employees say they would stay at a company longer if it invested in helping them learn. Offering courses and training shows your employees that you're engaged in their development, and it might inspire them to stick with your small business for the long haul.
More positive work culture: Employees don't want to feel like they're punching the clock and instead want to know that they're encouraged and empowered to advance in their careers. Providing ample learning opportunities boosts employee morale and supports a positive culture on your team.
Reduced skill gaps: Hiring is a big pain point for small business owners, with 64.2 percent of them admitting they struggle to attract qualified talent. With the right training, you can invest in the employees you already have, support them as they expand their skills, and fulfill some of the needs on your team with employees you already trust.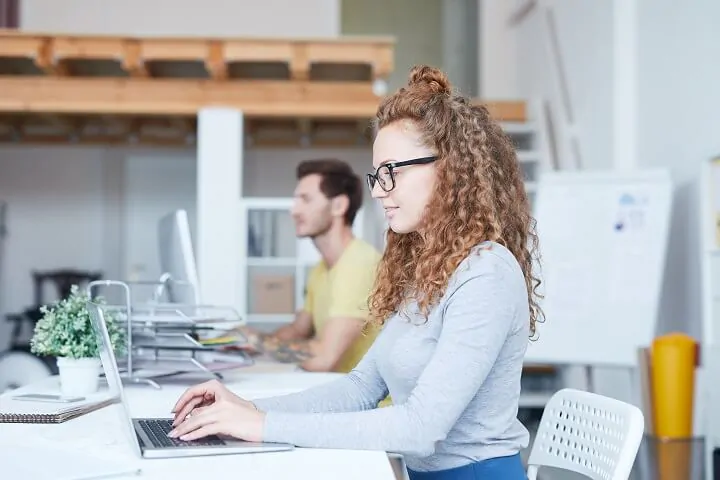 Needless to say, training for small business owners and their employees isn't an extra responsibility on a to-do list. Instead, it's an important strategy for advancing yourself, your team, and your entire business.
Keep your (and your team's) learning on track
There's no denying that investing in professional development in the form of online courses is important for you and your small business' employees.
The best way to make the most of this experience is to use a learning management system (LMS) like GoSkills. It comes pre-loaded with helpful courses (including all of the ones we mentioned above), keeps your learning content organized, tracks progress, and offers fun features like social learning and gamification.
That way you (and your team) can master what you need to know — and enjoy the process.
Ready to prioritize learning and knowledge for you and your small business staff? Get started with GoSkills today.
A better way to train
It's easier than ever to track and manage your team's training with the GoSkills LMS.
Book a demo